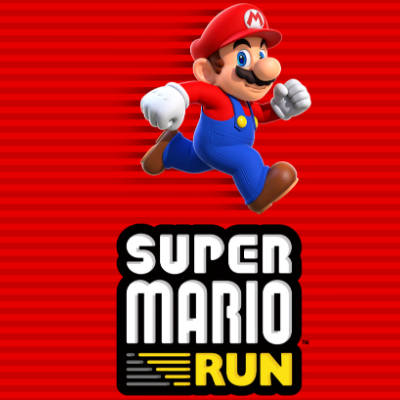 It's-a me, a very popular franchise character that probably gives you a nice little hit of nostalgia.
So Nintendo has put out its first game ever for the smartphone, Super Mario Run. It's got pedigree — Nintendo legend Shigeru Miyamoto had a hand in designing it — and the built-in appeal of the most famous video-game franchise in history. It looks great, plays remarkably well, and has the bright and friendly charm of nearly all games created by Nintendo. Here's the catch, though: It costs $10, far more than most mobile games, and you can't play it if you don't have an internet connection.
Let's start with the good stuff. Super Mario Run takes it cue from "endless runner" games (think Temple Run, Punch Quest, or Canabalt), where the player is always moving forward, usually with only the option of jumping or sometimes slightly changing course. This means, especially on your initial playthrough of a level, you're often forced to react more quickly than you might otherwise. At Super Mario Run's best moments, it instills a kind of deep and meditative concentration as you carefully time out jumps to get at one particularly stubborn coin or nail the landing on a sequence of moving platforms.
It's also recognizably a Mario game, picking and choosing liberally from the series history — especially during its days on the Nintendo and Super Nintendo. The controls have the same crisp response and agility of the best games in the series, which is remarkable considering you play in portrait mode (meaning you can't see very far in front of you) and the only way to control the game is to tap on the screen. The level design is carefully considered, giving you multiple paths through levels, slowly adding in layers of complexity, and using the endless forward movement to create its own unique challenges.
There's two main modes you can play in: World Tour, which takes you through six different worlds of four levels apiece, for a total of 24 levels, and Toad Rally, in which you compete against other players' recorded runs to outperform and outscore them. Both World Tour and Toad Rally feed into the game's third mode, Kingdom Builder, where you spend the coins and, uh, Toad citizens (it kinda sorta makes sense within the game) to build up your Kingdom. To get better stuff in your kingdom, you have to play more of the game — especially the competitive Toad Rally mode — while earning more of various types of currency.

Scoring extra coins and Mario points and differently colored Toad citizens (again, it kinda sorta makes sense) is normally where many mobile games would start to bait the hooks to get at your wallet, selling you extra stuff for real money and counting on the fact that a small percentage of "whales" will spend hundreds or thousands of dollars on in-game stuff while many others will just grind their way through. Thanks to paying a larger upfront cost, players avoid that, and it makes Super Mario Run overall a much more enjoyable game.
But still, that upfront cost is going to give plenty of people pause. In the world of the App Store, $9.99 is a lot. There are other games out there that charge the same amount, but they tend to be PC games ported to mobile, really nice-looking racing or flying games, or RPGs and strategy games packed with gameplay. Super Mario Run is fun, but you can beat the main World Tour mode on a long lunch break.
You can figure out whether you want to drop $10 on the game by downloading it for free — you can play the first few levels without spending a dime, and they'll give you a sense of how the game plays to see if it's for you. Whether it's worth ten bucks in the long run is really going to depend on how much the idea of nailing perfect runs appeals to you — you're going to be replaying the same 24 levels a lot. On the balance, I'd rather see more games that simply cost more to buy while avoiding the Clash of Clans–ish formula of creating a Skinner box to separate users from their money. But in an ecosystem that's conditioned buyers to pay one or two dollars for a game, $10 is always going to seem steep.
Then there's the major bummer about Super Mario Run: You have to be online to play it. During Apple's keynote in September, when the game was initially announced, Shigeru Miyamoto mentioned you can play the game one-handed so "you can play while holding onto a handle on the subway." But because of its always-online requirement (apparently there mainly to prevent piracy), the game is going to be worthless for anyone underground on the subway without a data signal. Same if you want to play the game during a long flight, or you just don't want to burn through data while away from Wi-Fi — you either play online or not at all. It's a baffling misstep.
But if you don't have a Wii U or Nintendo 3DS (and, judging by sales figures, you almost assuredly don't), Super Mario Run is the first chance you've had in a while to play a new Mario game — and it's a very fun Mario game. The limited number of levels and lack of offline play are going to be stumbling blocks for some, but overall Super Mario Run earns its keep — and gives hope that future Nintendo smartphone games could be even better.