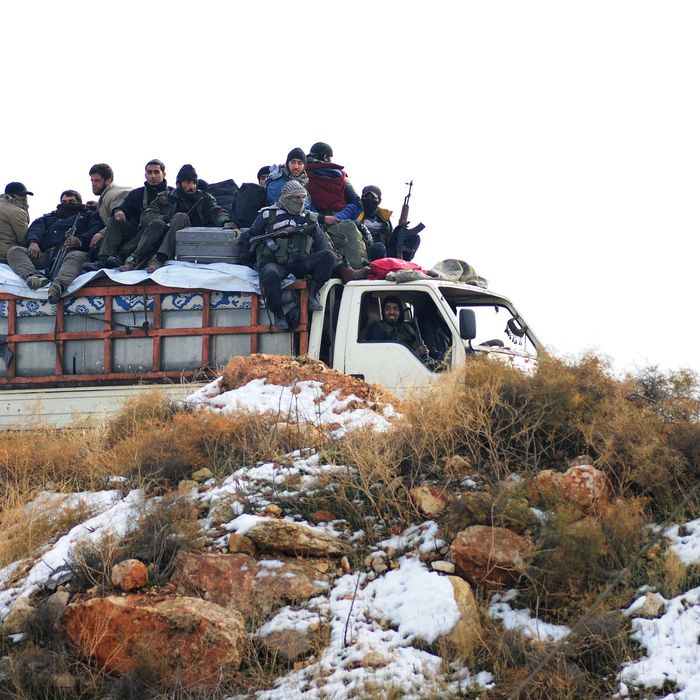 Syrian rebel fighters are evacuated from Aleppo toward rebel-held territory in the west of Aleppo's province on December 22, 2016.
Photo: Youssef Karwashan/AFP/Getty Images
The evacuation of Aleppo, Syria, is over. After many starts and stops, the last buses carrying people left Thursday night, after being hampered by heavy snow. Now the last shred of rebel territory has been emptied of its thousands and thousands of civilians and fighters, and the city has come back under the control of President Bashar al-Assad and the Syrian government. An army general, in a statement broadcast on state-run media, described it as "the return of security to Aleppo after its release from terrorism and terrorists, and the departure of those who stayed there."
This is a major victory for Assad and his Russian and Iranian allies, and signals a decisive turning point in the more than five-year civil war. Pro-government troops led a nearly months-long bombardment of the eastern part of the city from the ground, while Russia rained down bombs from above. The rebels, who once dominated eastern Aleppo, saw their territory shrink under the siege, until finally their once-strategic position in Syria's major commercial center was all but lost.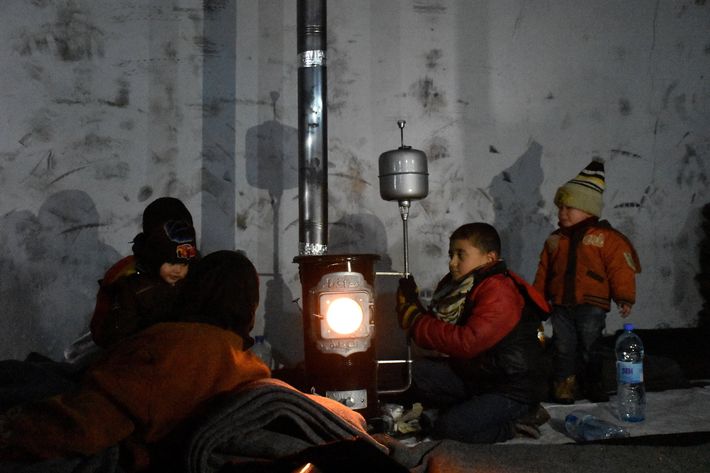 The rebels still hold on to territory in western Syria, in Idlib (where Shia towns, besieged by rebels, also evacuated as part of the cease-fire deal), and many of the fighters decamped there after being forced out of Aleppo. But it's probably only a matter of time before pro-government forces try to retake that area where rebel groups, including Sunni insurgents with extremist ties, are bedded down.
Assad's Aleppo victory puts him one step closer to retaining full power, made all the more likely now that Russia, Iran, and Turkey, which has supported the opposition, are meeting in Moscow to try to broker a political deal. Syria wasn't invited. Or the United Nations. Or, for that matter, the United States. (Russia and Turkey's deal-making — apparently undeterred by the assassination of a Russian ambassador — was more effective than "fruitless get-togethers" with the United States, the Russian foreign minister said.) And because the U.S., and no other Western power, has a seat at the negotiating table, it's basically a done deal that President Assad will hold on to power — years of war, nearly half a million dead, nearly 5 million displaced — and the outcome will likely be the status quo.