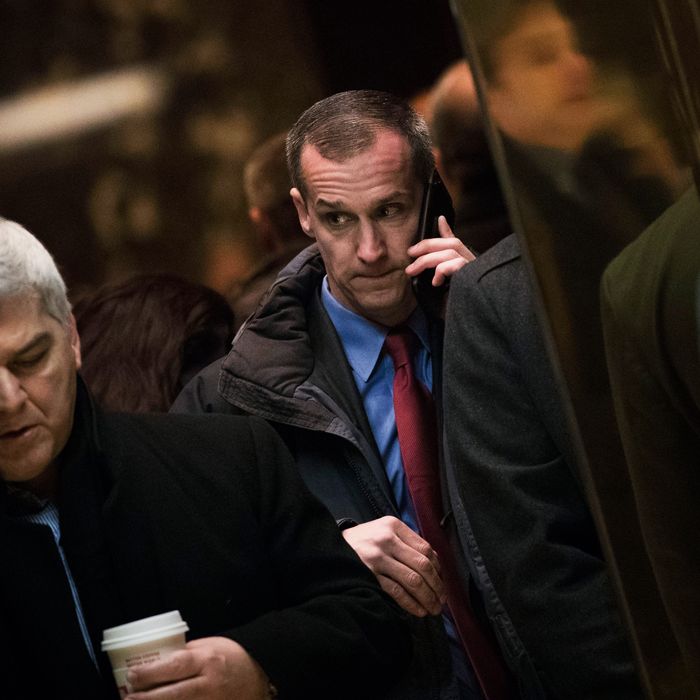 Photo: Drew Angerer/Getty Images
At his postelection campaign rally Thursday, supporters of Donald Trump yelled "lock her up!," continuing the Trumpian theme of imprisoning his political opposition. Meanwhile, Trump adviser Corey Lewandowski told a panel that New York Times editor Dean Baquet should be imprisoned for publishing Trump's tax return. "It's egregious," Lewandowski continued. "He should be in jail." Also, Trump delivered a long rant against the dishonest media.
As always with Trump, it's difficult to tell where performance ends and intention begins. But the president-elect has consolidated leadership of the party that holds complete control of government by putting on a convincing imitation of a strongman.