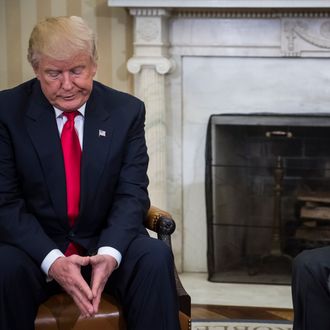 So there.
Photo: The Washington Post/The Washington Post/Getty Images
With the list of musicians who've declined to perform at his inauguration growing longer by the minute, President-elect Donald Trump is apparently desperate to convince the public (and perhaps himself) that, somehow, he is the one snubbing his fellow celebrities, rather than the other way around.

On Thursday night, the soon-to-be most powerful man in the world provided this explanation for the projected lack of star power at his swearing-in:
Hopefully the PEOPLE will be satisfied with the Rockettes.