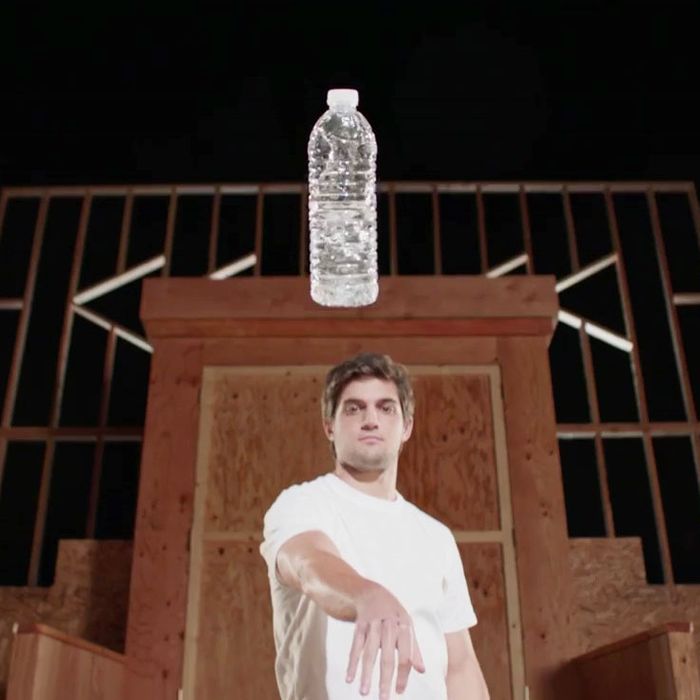 As has become annual tradition, YouTube today released the 2016 Rewind video, a recap of all the goofy, viral, meme-y scuzz that glommed its way across the internet this year. More than ever, this year's YouTube Rewind feels like an argument against YouTube, the web's oldest and largest video repository.
Take a look for yourself.
Over the course of the five-minute video, a clear pattern starts to emerge. The biggest things on YouTube this year were … Twitter memes? Sure, the people in the video might see YouTube as a home base, but the memes that they're participating in — the running-man challenge, the mannequin challenge, the most recent iteration of mannequin head dancing, the TZ Anthem, water-bottle flipping, Damn Daniel — all took off as memes on Twitter (or the Twitter-owned Vine, RIP).
It points to YouTube's slowly metastasizing obsolescence as a platform for sharing video and spreading it far and wide. YouTube is still the market leader, but the way of browsing the site, viewing channels, and subscribing to accounts is an increasingly antiquated approach to online video. It's the best service if you need to embed a video on another website, but surfing YouTube.com is a different story. It's not surprising that video has taken off on Twitter, especially the culture-leading Black Twitter, where the ability to quickly retweet and share videos with friends and followers doesn't require the ancient ritual of copy-pasting a URL.
On the flip side, the other big trend this year, according to YouTube Rewind, was music videos from major labels — Justin Bieber's "Sorry," Fifth Harmony's "Work From Home," Ariana Grande's "Side to Side," Kanye West's "Famous," and of course, Beyoncé's Lemonade.
For more than a year, YouTube's creators have grumbled about its so-called middle class, creators who are internet-famous, but not earning enough from the service to make a living. This year, they have been cast aside entirely, in favor of famous musicians, A-list celebrities, and memes generated and perpetuated to far greater degrees on other platforms. YouTube has become the Microsoft Office of online video. Sure, everyone uses it, but nobody's happy about it.