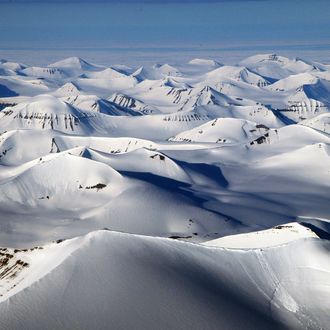 Photo: Chris Jackson/Getty Images
Over the past week under the Trump administration, several scientific organizations — the Environmental Protection Agency, the U.S. Department of Agriculture, the National Park Service — have been barred from posting on social media or sharing information about certain topics. Today, the U.S. Arctic Research Commission tweeted, and subsequently deleted, that they would be going on a "hiatus." The tweet offered no explanation as to why, but the phrasing "it looks like we are going on hiatus" doesn't exactly inspire confidence.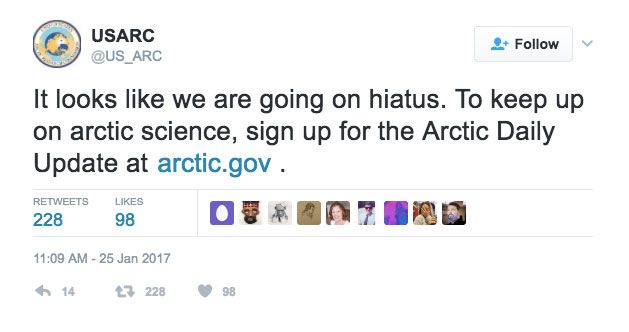 ARC's Facebook page has also been deleted. Select All has reached out for more information regarding the sudden hiatus and will update this post if we hear back. The Arctic Research Commission website is still up and running if you're looking to study up on climate change. And you might want to start reading fast, since Trump's administration has already discussed having the EPA remove the climate-change page from its website.