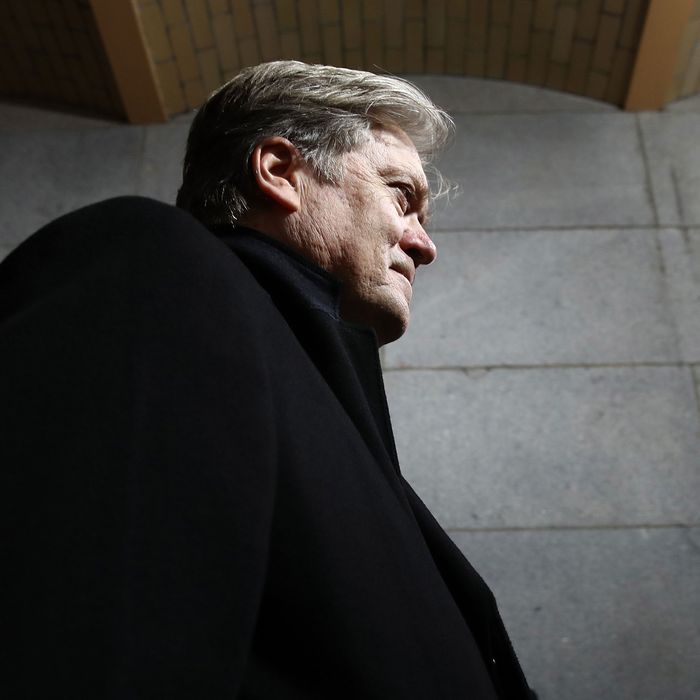 He called himself "Darth Vader."
Photo: Win McNamee/AFP/Getty Images
President Trump's chief White House strategist and former Breitbart News head Steve Bannon granted a rare interview to a member of the mainstream media Wednesday night, and used it as an opportunity to declare war on the Fourth Estate. The New York Times' Michael M. Grynbaum spoke to Bannon, who arranged for the call to praise White House press secretary Sean Spicer.
But it's Bannon's broadsides against the "elite" media that stand out most from the conversation. Among his most blistering lines:
"The media should be embarrassed and humiliated and keep its mouth shut and just listen for awhile."

"The media has zero integrity, zero intelligence, and no hard work."

"You're the opposition party. Not the Democratic Party. You're the opposition party. The media's the opposition party."
Also, the election was "a humiliating defeat that they will never wash away, that will always be there."
If Bannon was hoping to get a rise out of the media, it worked. Many journalists responded on Twitter with breathless indignation. But if he was hoping to actually get them to "shut up," he appears to have failed.