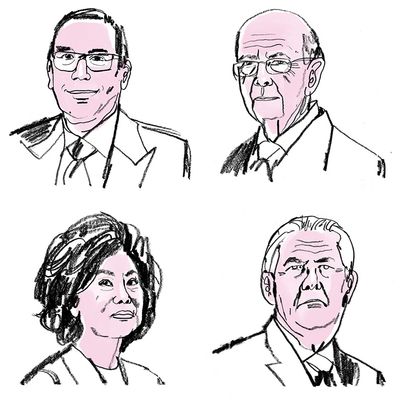 Populism has seldom been so rich.
Illustration: Lauren Tamaki
In his bid to build a staff of "the greatest people, the most incredible people," Trump has nominated, in the main, plutocrats and those who hold their interests closest to heart.
For Secretary of the Treasury:
Steven Mnuchin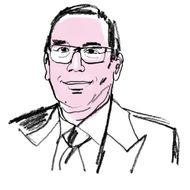 Net Worth: At least $166 million and as much as $500 million (including $3.2 million in "profits" he collected from Bernie Madoff shortly before Madoff's Ponzi scheme was exposed).
Business Experience: After 17 years at Goldman Sachs, where his father was a legendary "bulk trader" and Mnuchin fils rose to become an executive vice-president, he left in the early aughts to create a series of hedge funds. During the financial crisis, Mnuchin became the perfect image of a robber baron who benefited from people losing their homes, collecting $13 billion in government subsidies to stabilize troubled assets for his bank OneWest — the bank profited to the tune of $3 billion and racked up another $2.4 billion in government fees for its foreclosures. And OneWest was notoriously ruthless with its clients; it once locked a Minnesota woman out of her home during a blizzard.
Outlook: Mnuchin says he'll urge Congress to eliminate parts of Dodd-Frank, i.e., the meager protections passed in 2010 to stop banks from repeating the reckless lending practices that brought on the 2008 market crash (and his windfall).
Bonus: Mnuchin's grandfather founded a yacht club in the Hamptons, and his father retired from Goldman to become a major art dealer. Mnuchin himself owns a "stake" in a $14.7 million de Kooning painting, Untitled III. He has also financed many movies, including Avatar and Mad Max: Fury Road. He failed to disclose $100 million in assets before his confirmation hearing (too much paperwork).
For Secretary of Commerce:
Wilbur Ross Jr.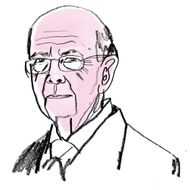 Net Worth: Around $2.5 billion, which includes an art collection (featuring 25 paintings by René Magritte) that he values at $50 million (others say it's closer to $150 million). He also owns a Palm Beach villa down the road from Mar-a-Lago.
Business Experience: Ross has been described as "the king of bankruptcy," "a bottom-feeder," "a vulture," and one of the "profiteers of the great foreclosure machine." According to Reuters, he's also responsible for offshoring 2,700 jobs since 2004. An abridged list of potential conflicts of interest: He's an investor in a shipping company with a Chinese sovereign-wealth fund and in a state-owned Chinese power generator run by the son of the former prime minister; sits alongside Russian oligarchs on the board of the Bank of Cyprus; and holds a stake in, and sits on the board of, ArcelorMittal, the biggest steel producer in the world (Commerce monitors the steel market).
Outlook: If confirmed, Ross would be in charge of implementing some of Trump's more ambitious (i.e., preposterous) promises, like adding 25 million new jobs in the next decade and achieving annual 3.5 percent economic growth. But he might not be too stressed about it: "I think you have to listen to campaign pitches more as symbolic, more as metaphors."
Bonus: He once volunteered to be camouflaged in paint for a piece by Chinese contemporary artist Liu Bolin, then was painted to blend in with a mural of $100 bills. With Carl Icahn in 1991, he helped structure a deal that allowed Donald Trump to maintain control of his Atlantic City casino through bankruptcy.
For Secretary of Labor:
Andrew Puzder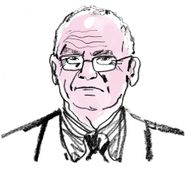 Net Worth: $45 million (at least).
Business Experience: Puzder is CEO of a fast-food group that includes Hardee's and Carl's Jr. — a company that has repeatedly been sued for worker mistreatment (according to Bloomberg, Department of Labor investigations into the group's restaurants found wage violations 60 percent of the time). The restaurant group has also been sued for failing to provide breaks; forcing managers to be on call 24 hours a day without overtime pay; discriminating against an applicant with a disability; failing to provide sufficient safety gear; and tolerating sexual harassment in the workplace.
Outlook: His book, Job Creation: How It Really Works and Why Government Doesn't Understand It, has been called a "deregulatory manifesto," so it should come as no surprise that Puzder, appointed to lead the department charged with protecting workers' rights, is a firm believer that government (and union) oversight of working conditions is a hindrance. He opposes raising the federal minimum wage and expanding overtime pay.
Bonus: Last March, Puzder said he'd like to try automating a few Carl's Jr. restaurants — "You order on a kiosk, you pay with a credit or debit card, your order pops up, and you never see a person." He told Business Insider he'd favor machines because "[t]hey're always polite, they always upsell, they never take a vacation, they never show up late, there's never a slip-and-fall, or an age, sex, or race discrimination case." His ex-wife once appeared on Oprah in disguise as a victim of domestic violence (she has recently retracted those allegations).
For Secretary of Transportation:
Elaine Chao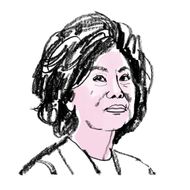 Net Worth: $24 million. Chao's father founded a shipping company with branches in the Marshall Islands and whose ships fly the Liberian flag (one of which was once discovered with 40 kilograms of cocaine while docked in Colombia). In 2012, the family made a $40 million donation to Harvard Business School.
Business Experience: She spent eight years as the head of George W. Bush's Labor Department. Under Chao's leadership, Labor's Wage and Hour Division essentially stopped fielding wage-theft complaints. Federal employees threw a "good riddance" party for her when she left.
Outlook: When the Obama administration announced the transportation stimulus in 2009, Chao bemoaned "the same old tax-and-spend crowd … that will turn our country into Europe." Chao hasn't said much about Trump's promised $1 trillion infrastructure investment, but expect her to steer plenty of it to the private sector, probably via tax credits to builders.
Bonus: Oh, she's married to Senate Majority Leader Mitch McConnell, and during her confirmation hearing, she sounded like a true swamp drainee when she quipped, "I will be working to lock in the majority leader's support tonight over dinner." (The man who introduced the couple once described Chao as a "tiger wife.") Chao is also a commentator on Fox News and sat on the board of News Corp. Before entering public life, she worked at Bank of America and Citicorp; after leaving the Bush administration, she joined the board of Wells Fargo.
For Secretary of State:
Rex Tillerson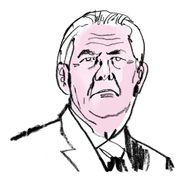 Net Worth: $325 million, including $240 million in Exxon stock and a multimillion-dollar Texas horse ranch.
Business Experience: As chief executive of ExxonMobil, Tillerson ran a company that essentially operated as a sovereign state serving the interests of its shareholders (in fact, to an autocratic country like Chad, a deal with Exxon could be more valuable than its relationship with the State Department). Under Tillerson, Exxon did business through a European subsidiary with countries like Iran, Sudan, and Syria, which were all under State Department sanctions for state-sponsored terrorism.
Outlook: As secretary of State, Tillerson will certainly have Trump's ear when it comes to economic sanctions, which he's said to oppose almost universally (perhaps in part because lifting Russian sanctions would deliver a windfall to ExxonMobil shareholders).
Bonus: Three years ago, Tillerson joined a suit to stop construction of a water tower that would help a nearby fracking project — the trucks and heavy traffic, the suit alleged, would disturb his ranch. He and his wife withdrew from the suit after the media got wind of the story: the most powerful oil executive in the world fighting a project similar to the ones ExxonMobil has throughout the globe. At his confirmation hearing, he claimed Exxon had not, to his knowledge, lobbied against Russian sanctions, then said the company had opposed the sanctions but only after they'd been imposed. He also did not rule out a national Muslim registry.
For Secretary of Education:
Betsy DeVos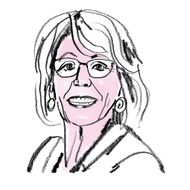 Net Worth: $1.25 billion, with family wealth adding up to $3.85 billion more. She's currently a member of three yacht clubs, three golf clubs, and one "premier private business and social club."
Business Experience: None to speak of, actually. But it was DeVos, with no background in education, who orchestrated Michigan's "school choice" movement 20 years ago. DeVos has vehemently fought regulations on charter-school operators that other states have implemented, like a ban on for-profit schools and conflicts of interest, choosing instead to unrepentantly push a free-market ideology that, as she once said, can "advance God's kingdom." "For 20 years, the lobby her family bankrolls has propped up the billion-dollar charter-school industry and insulated it from common-sense oversight, even as charter schools repeatedly failed to deliver on their promises to parents and children," reported the Detroit Free Press.
Outlook: DeVos hasn't ruled out an attempt to privatize the entire Department of Education.
Bonus: Her brother, Erik Prince, founded Blackwater, the private army made rich and infamous during the Iraq War. During her confirmation hearings … well, where do we begin? She did not seem to understand the difference between proficiency standards and growth standards for testing; claimed that student debt had ballooned 980 percent in the last eight years, a figure that is only 862 percentage points off; and suggested guns might be useful in schools to protect against grizzly-bear attacks.