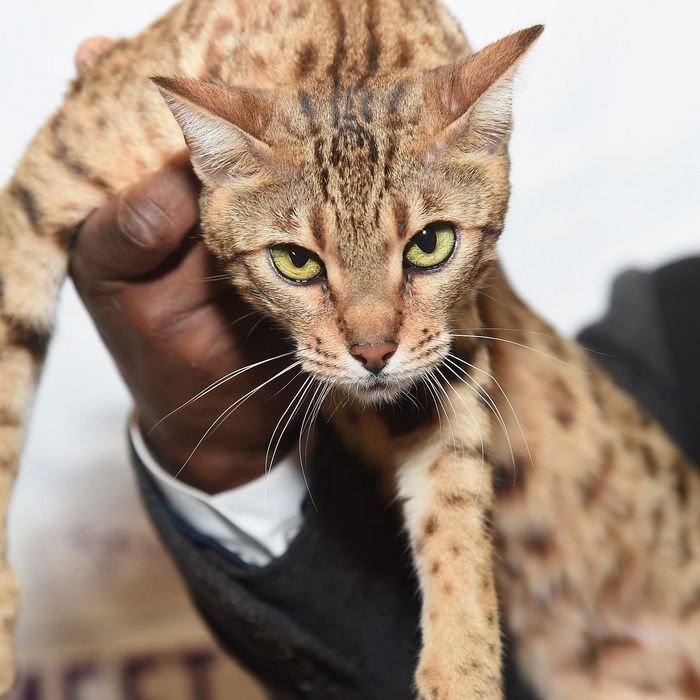 Meet the new star of the dog show.
Photo: Gary Gershoff/Getty Images
The Westminster Kennel Club Dog Show is looking to capture a tough audience: cat people. According to the New York Times, cats are joining the "meet the breeds" portion of the world-famous dog show for the first time in 140 years.
Cats won't be included in the official judging — progress isn't a straight line, after all — and Westminster has included cats before, says the Times, but it was entirely separate from the canine festivities. This integrated "meet the breeds" show will begin February 11, and a few other new dogs have also been invited: the American hairless terrier, the sloughi, and the pumi."There's so much love out there in the world," said Anthony Hutcherson, the owner and breeder of Jungletrax Abiding Ovation, the barrier-breaking Bengal cat who attended the press conference Tuesday. "Why just limit it to dogs and puppies?"