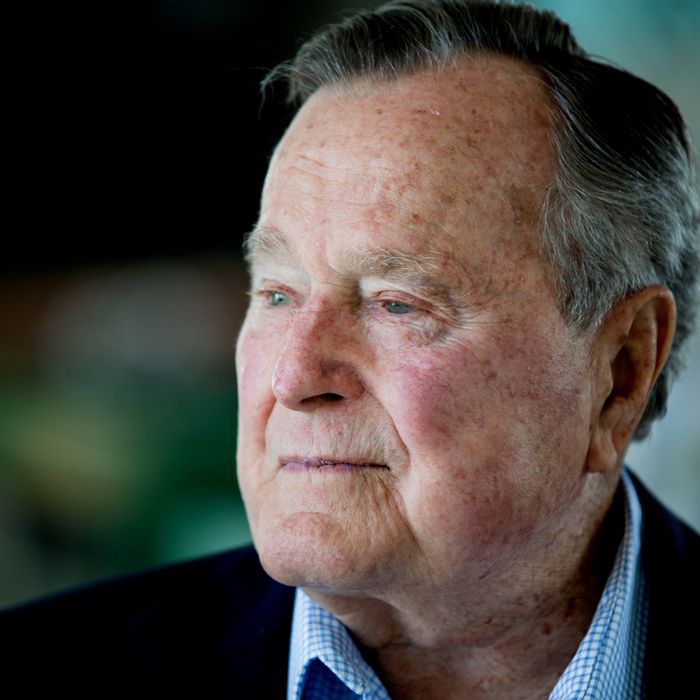 Photo: David Hume Kennerly/Getty Images
George H.W. Bush has been admitted to Methodist Hospital in the Texas Medical Center in Houston. His chief of staff, Jean Becker, told local media that the 92-year-old former president is "fine and he's doing really well." He said Bush is expected to go home in a few days, according to the AP.
Bush has a form of Parkinson's disease and uses a wheelchair or a scooter to get around. In 2015, he spent a week in the hospital after breaking a bone in his neck, and in 2012, he spent two months in intensive care owing to a bronchitis-related cough and other issues.
While all the other living presidents will be at Donald Trump's inauguration on Friday, Bush had already said he would miss the event because of health concerns.