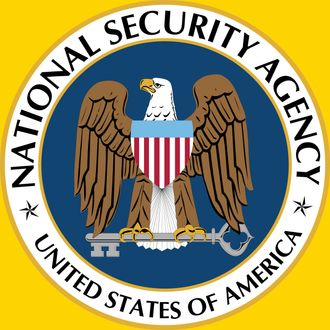 As Russia and the U.S. continue to square off over alleged hacking of election officials, another, weirder drama has been playing out. Back in August, a mysterious group known only as the Shadow Brokers claimed to have obtained computer programs that are believed to be associated with the National Security Agency.
The Shadow Brokers posted snippets of the files online, which security experts determined were likely to belong to the Equation Group, a similarly mysterious hacking group. The group then tried to auction them off to the highest bidder, and said that if they received 1 million Bitcoin, they would release everything to the public.
Yesterday, the Shadow Brokers abandoned their effort. They failed to attract serious bids in part because, according to The Wall Street Journal, "the auction wasn't structured in a way that would attract serious buyers, such as instructing bidders to send funds in bitcoin with no way to recover the funds if they lost."
They also went dark by dropping 61 new files online, many of which CyberScoop is calling outdated exploits against the Windows operating system.
"Despite theories, it always being about bitcoins for TheShadowBrokers," their farewell message reads, in broken English. "Free dumps and bullshit political talk was being for marketing attention. There being no bitcoins in free dumps and giveaways. You are being disappointed? Nobody is being more disappointed than TheShadowBrokers."