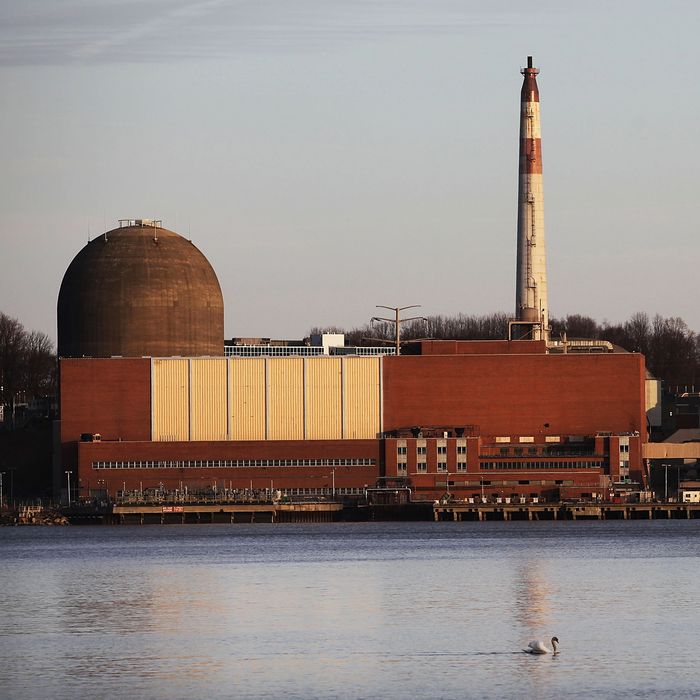 Once shut down by bird poop.
Photo: Mario Tama/Getty Images
Indian Point Energy Center, the more than aging nuclear power plant in Westchester County that's just a short trip up the Hudson River from America's most populous city, will fully close by 2021. Governor Andrew Cuomo revealed the planned shutdown of the plant — which has been under fire for years over safety and environmental concerns — in the first of his official State of the State speeches, delivered Monday in Manhattan. Entergy, the company that runs the plant, confirmed that it would shutter one reactor by April 2020, and the other by April 2021. The company cited the high costs of maintaining the facility as one of the primary reasons for shutting down.
According to the New York Times, the plant's two reactors generate about one-fourth of the electricity consumed in the city and in Westchester County. State officials said the timeline for Indian Point's closure would give the area leeway to adjust and replace the energy source, and that any increase in electricity costs would be "negligible." Officials also batted away concern over loss of jobs and tax revenue for Westchester. Entergy said it would make room at other facilities for workers. Indian Point — which went online in the 1970s — employs about 1,000 people.
One big benefit of nuclear power generally, and Indian Point specifically, is that all that electricity is generated carbon-free. Finding replacement sources without ramping up New York's carbon footprint is definitely going to be a challenge.