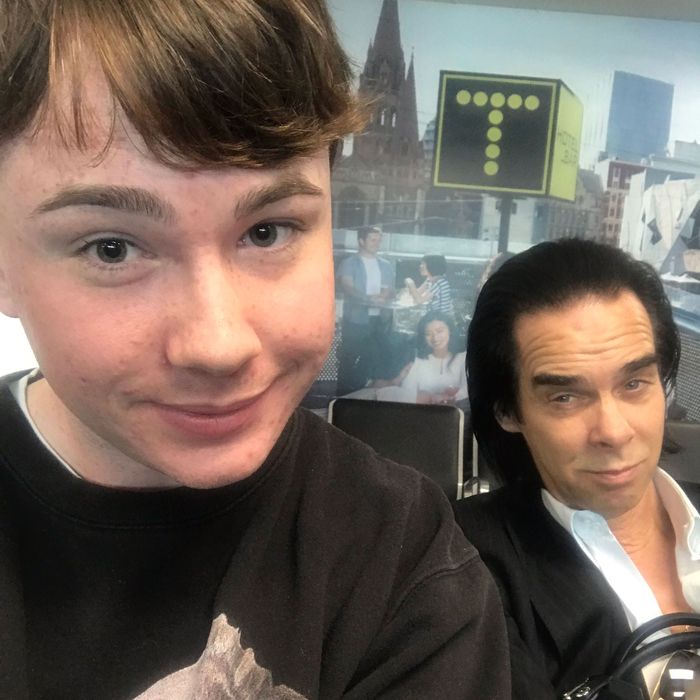 James Malcolm and Nick Cave.
Photo: DieJamesMalcolm/Twitter
At this point, it's probably safe to say that James Malcolm has figured out who Nick Cave, of Nick Cave and the Bad Seeds rock fame, is. But yesterday, all the 22-year-old comedian from New Zealand knew was people seemed to be clamoring to take pictures with Cave while they were waiting in an airport and he didn't want to miss out.
One plane ride and several thousand retweets later — "put my phone on airplane mode when this had 7 likes then got off the plane and it's gone bloody mental" — Malcolm's naïveté has spawned something of a burgeoning meme on Twitter. Grab a picture of a celeb, add Malcolm's call for someone to tell you who said celeb is, and you're in business.

Of course, the meme works even better if you pop in a picture of Malcolm himself. Here's hoping Nick Cave himself will get in on the meme soon.