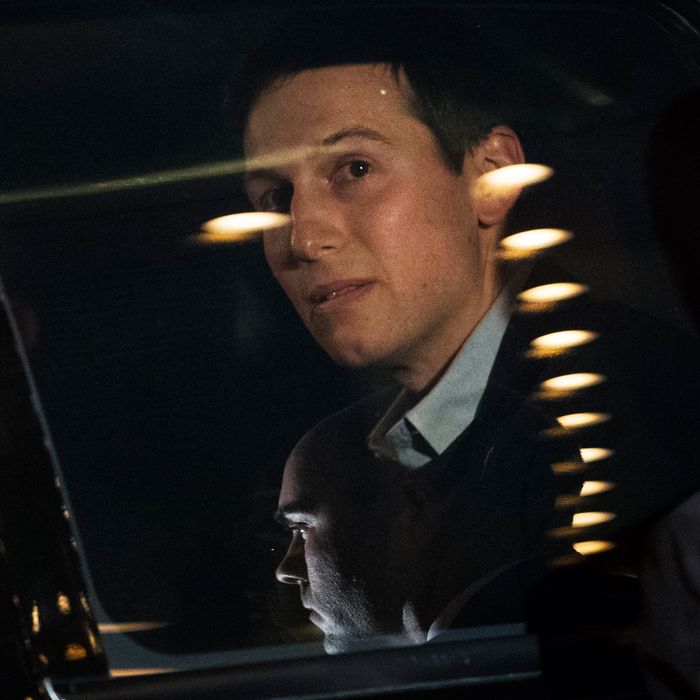 Drain the anti-nepotism law.
Photo: Drew Angerer/Getty Images
Donald Trump will name his son-in-law, Jared Kushner, as a senior White House adviser, NBC News reports. Anti-nepotism laws prohibit federal officials from hiring relatives to work for the agencies they lead, but Kushner's lawyers have concluded that the White House is not an agency.
Like Trump, Kushner is the son of a major real-estate developer who grew up to become a major real-estate developer. Kushner's appointment will draw attention to the myriad conflicts of interest his business ties might present. Over the weekend, the New York Times reported that Kushner had been courting the investment of a major Chinese firm while also serving as the Trump transition team's point man on foreign-policy issues.
Unlike the president, White House staffers are not exempt from federal conflicts of interest law.
For more on Kushner's improbable rise to the summit of American politics, check out New York's newly published feature on the real-estate scion.