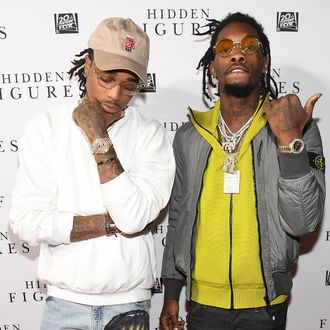 Photo: Paras Griffin/Getty Images for 20th Century Fox
Following in the tradition of customer-service folk going above and beyond the call of duty and totally nailing it (see here: Lauren from Apple Music), this week a MailChimp employee named William allegedly rose to the top. According to a series of interactions posted to Imgur yesterday, William helped a MailChimp customer in removing Migos's "Bad and Boujee" from a company-wide email. According to the customer, Imgur user PriceOglivie, he needed the "image with the dancing people" to go away. Which William made happen. In the most Migos way possible.
"While this is both savage and ruthless, I think we are going to be able to break that link for you," William wrote. "Rain drop, drop top, please make this link stop," Price replied.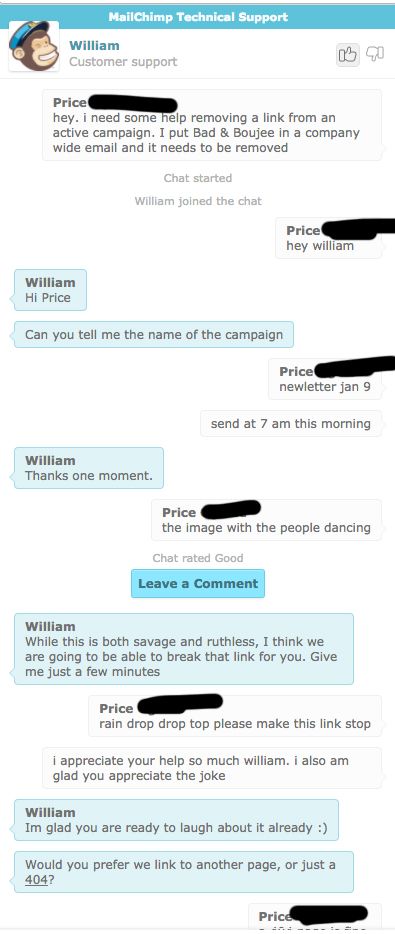 MailChimp confirmed the interaction with Select All. "We love having this type of friendly, funny interaction with our customers and fully support how William handled this," Jon Smith, MailChimp's VP of Support said. "He did MailChimp and Atlanta proud." Here's hoping all your customer-service interactions are so pleasant and pop-culture-reference laden.