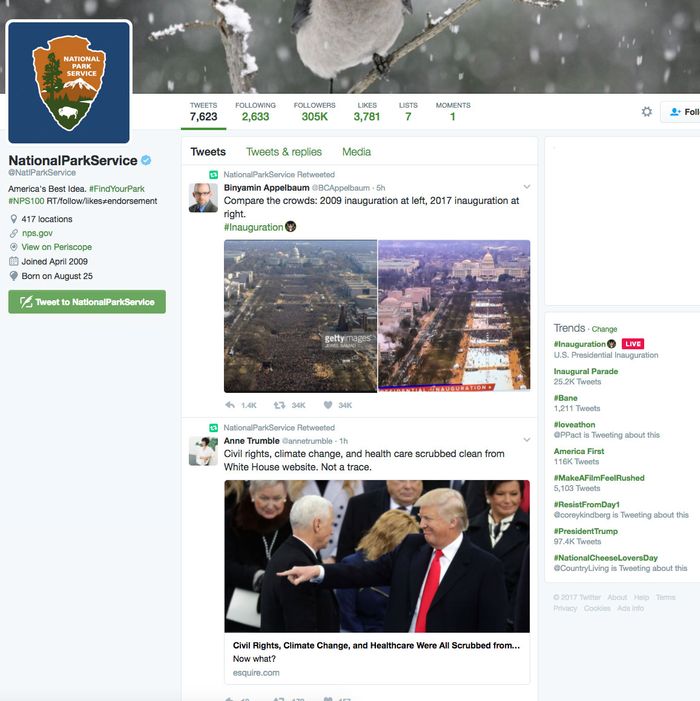 The National Park Service seems to be going rogue.
Photo: NatlParkService/Twitter
While the Trump administration has taken full control of the @POTUS Twitter account, the National Park Service account seems to still be operating independently of the country's newly sworn-in leader. The account retweeted two tweets — one about the Trump administration reportedly wiping LGBTQ, Climate Change, and Civil Rights pages from its website and one about the noticeably tiny crowd at Trump's inauguration — that aren't particularly flattering of President Trump.
As noted in the @NatlParkService Twitter bio "RT/follow/likes≠endorsement." Which, okay. Sure.
Update: While the two retweets were removed, Gizmodo has obtained an email that says the National Park Service's Washington support office has ordered all bureaus "to immediately cease use of government Twitter accounts until further notice."
One NPS account said it would stop tweeting: