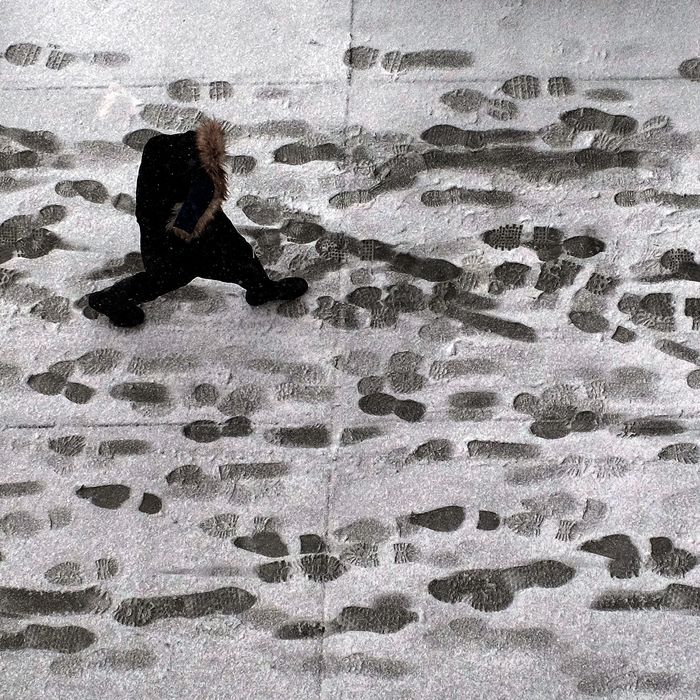 Photo: Jewel Samad/AFP/Getty Images
Snow is coming to the tristate area Tuesday. Up to two inches is expected in and around the city, with higher accumulations farther north. Flurries will be falling throughout the late morning and into the afternoon, and may trail off into a "wintry mix" in the early evening, particularly south and east of the city.
Brace for the cold, too. Temperatures will hover around freezing Tuesday, but the wind chills will make it feel as if it's in the 20s. But this frigid, snowy day is just a blip; it will warm up Wednesday, with highs in the 40s and lots of sun. And then it's Groundhog Day, when Staten Island Chuck, safe from the mayor, will let us know whether the city is due for an early spring.