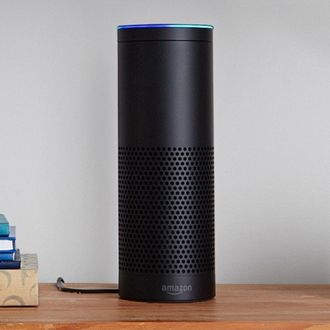 The dollhouse orderer.
Photo: Amazon
Last week, San Diego's local CW6 news station broadcast a report about children using Amazon's Echo speaker to order items. The device — which helpfully relays weather forecasts and plays music — is also a Trojan horse for Amazon to offer yet another conduit through which you can give them money.
In one recent instance, a young child ordered a dollhouse and four pounds of cookies. "I love the little girl, saying 'Alexa ordered me a dollhouse,'" morning host Jim Patton remarked after the story aired.
What followed, according to CW6, was that "viewers all over San Diego started complaining their Echo devices had tried to order dollhouses."
Amazon's settings allow users to turn off voice purchasing, and customers can return accidental voice purchases for free. They don't appear to offer any solution for the emotional toll of a mystery dollhouse showing up on your stoop one day.