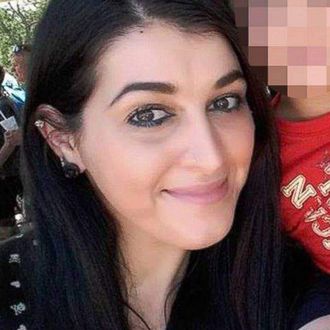 Noor Salman, the widow of Pulse nightclub shooter Omar Mateen, was arrested Monday at her home in San Francisco, according to several reports. She will be charged with obstruction as well as aiding and abetting, CBS News says.
Mateen's second wife, Salman was interviewed in the aftermath of her husband's massacre on the gay nightclub in Orlando, where he killed 49 before dying in a shootout with police. Salman reportedly gave conflicting statements and failed to convince police that she knew nothing of what was going to happen at Pulse.
Nearly five months after the shooting, Salman spoke out publicly about the night it happened and her relationship with Mateen. He beat her, she said, and even though she did buy ammunition with him, she had no idea how he planned to use it. "I don't condone what he has done," she told the New York Times in early November. "I am very sorry for what has happened. He has hurt a lot of people."
Attorney General Loretta Lynch spoke to NBC News about the arrest. "We said from the beginning we were going to look at every aspect of this case, every aspect of this shooter's life — to determine not just why did he take these actions, but who else knew about them, was anyone else involved, is there any other accountability that needs to be had here in this case," she said.