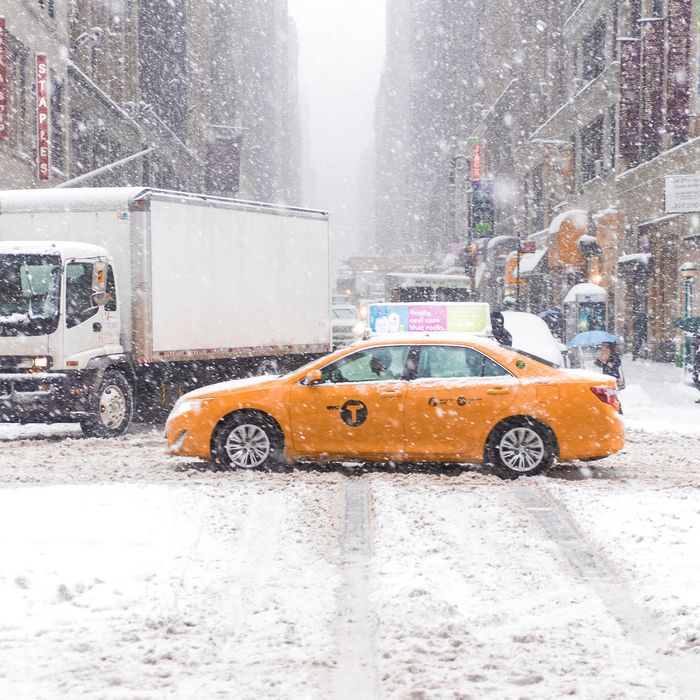 A warm-up for the real thing.
Photo: Guillermo Murcia/flickr Editorial/Getty Images
A snowpocalypse it is not, but New York City is about to get its first real-ish snowfall of the year. The boroughs can expect between 1 to 2 inches, which will begin falling overnight Thursday and wrap up mid-morning Friday. Even though the storm will be out of here pretty quickly, it might make for a rather unpleasant morning-rush-hour commute.
A winter weather advisory is in effect for New York City, Long Island, and the some suburbs north and west from 10 p.m. Thursday until 10 a.m. Friday. Even a few inches of snow accumulation will slick up roadways and make for "hazardous travel conditions." Another day of bitterly cold temperatures will make being outside doubly unpleasant. Temperatures will hover in the high 20s and low 30s.
The weekend promises to be even chillier, with a few flurries Saturday and highs in the 20s, because a cold front is swinging through until early next week, and also, it is January.