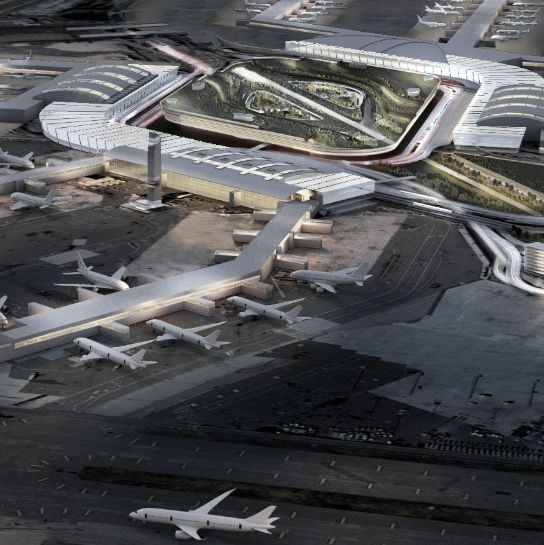 The new and improved JFK.
Governor Andrew Cuomo has already vowed to bring La Guardia into the first world, and now he's going after New York's other airport nightmare, JFK International, with a multi-billion-dollar redevelopment plan. A day after the governor announced a free-college-tuition plan, Cuomo switched back to infrastructure for the second preview of his State of the State speech, calling for a $10 billion investment (with a proposed $7 billion coming from private investors) in the airport and the tangle of roadways that people have to take to get there.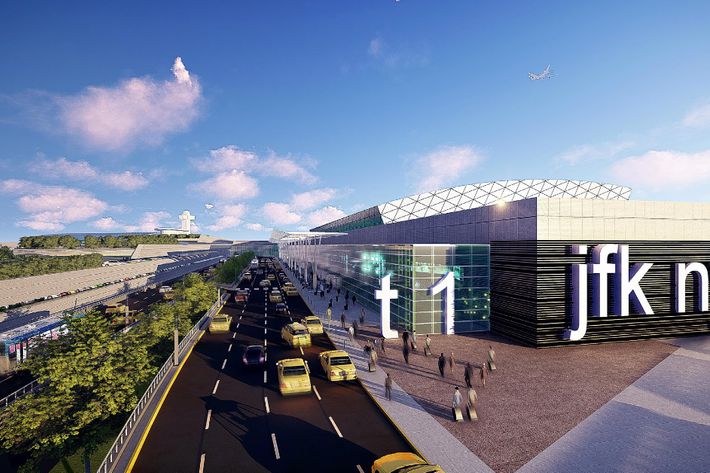 The new-and-improved JFK of Cuomo's vision would include interconnected terminals with amenities, plus security upgrades. The plans also calls for fixing the air hub's "spaghetti roads" to avoid traffic logjams and improve the parking situation.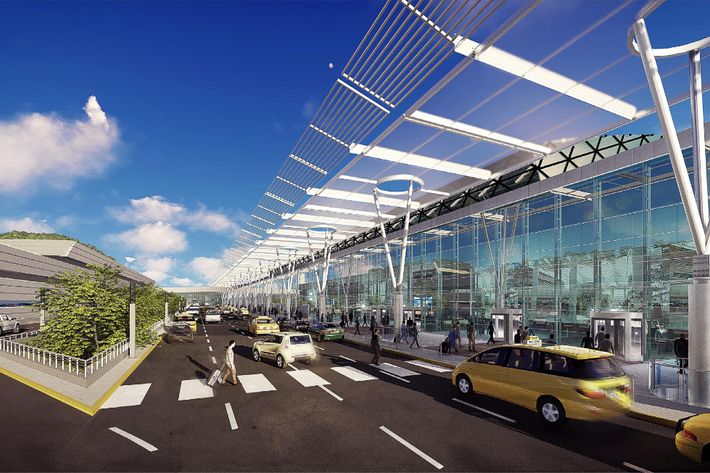 In addition to redesigning the on-airport roads, the JFK reboot would expand the Van Wyck Expressway — adding a lane — and fix the Kew Gardens Interchange, reports WCBS. And public transit could also see some improvements: The proposal suggests adding more cars and increasing the frequency of the JFK AirTrain and doing over that connection at Jamaica so it's easier to get from the subway or LIRR to the tram. It also asks for the MTA and other agencies to study whether a one-seat ride to JFK could be a realistic possibility.
There's no timeline for the plan, which would cost even more than the $4 billion to redevelop La Guardia. This is just the latest flashy overhaul for New York — there's a new Penn Station, a new Javits Center, a new Tappan Zee (now New NY) Bridge, just to name a few, so enjoy both crumbling infrastructure and never-ending construction while it lasts.