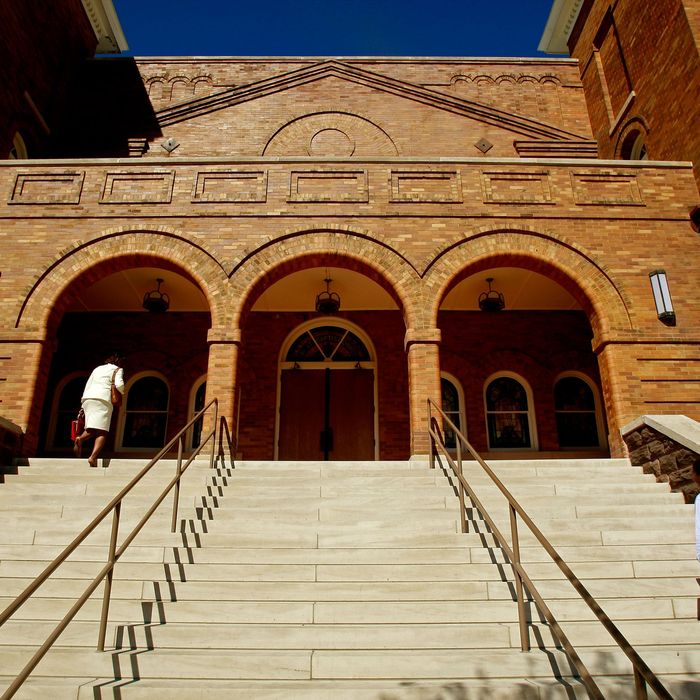 Parishioners enter the historic 16th Street Baptist Church for Sunday services November 2, 2008, in Birmingham, Alabama.
Photo: Mario Tama/Getty Images
Barack Obama has now created or expanded more national monuments than any other U.S. president, after setting aside five sites in the second-to-last week of his administration. Three are historic Civil Rights–era spots in the South; the other two sites are actually expansions of existing monuments in California and Oregon.
Two of the honored locations are in Alabama. The first is a section of downtown Birmingham that includes the 16th Street Baptist Church, which the KKK bombed in 1963, and the A.G. Gaston Motel, where Martin Luther King Jr. organized protests in the same year, reports the Associated Press. The Greyhound Bus Station in Anniston, Alabama, where civil-rights activists were attacked in 1961, is now part of the Freedom Riders National Monument. Beaufort, South Carolina, is home to the third new monument, a postbellum church for freed slaves now called the Reconstruction Era National Monument. It is the first such national monument commemorating that period in America's history.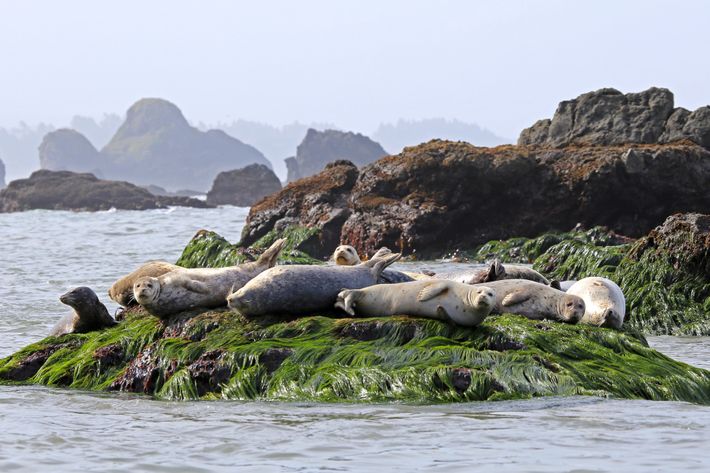 Obama also expanded the Cascade-Siskiyou National Monument, originally designated by Bill Clinton, by protecting 48,000 additional acres in Oregon and part of Northern California. The president affixed six new sites along, and on small islands off, the Pacific Coast as part of the California Coastal Monument, which builds on an additional monument Obama designated in 2014.
The president has added a record-breaking number of acres — more than 550 million, including at sea — to America's national monuments. But his actions are also a broader part of Obama's larger presidential legacy. His monuments — like Stonewall Inn in New York City — honor moments of social struggle in American history. "I have sought to build a more inclusive National Park System," Obama said in a statement about the new monuments, "and ensure that our national parks, monuments and public lands are fully reflective of our nation's diverse history and culture."
Obama, however, has angered Republicans by his many monument designations, mostly for setting aside huge swaths of land in the West, which makes drilling, farming, logging, and most other commercial activity either very, very limited or prohibited. Protecting America — both its natural treasures and historic sites — had previously been a pretty bipartisan endeavor. Theodore Roosevelt signed the Antiquities Act of 1906, which gives presidents the monument-making power; George W. Bush set aside the Marianas Trench in the Pacific Ocean and World War II Valor in the Pacific National Monument, which includes the U.S.S. Arizona in Pearl Harbor. (George H.W. Bush, Ronald Reagan, and Richard Nixon, all Republicans, are the only three presidents who never designated monuments.) But under Obama, this executive power became something of a sticking point for the GOP: The 2016 Republican platform included provisions to essentially curb the Antiquities Act and require congressional approval for all new national monuments, and to transfer some public lands back to states.
Future President Trump, not surprisingly, has criticized Obama on this issue. He used Obama's designation of a monument in Maine as a rallying point at a campaign stop there. He reportedly said recently he was "open" to repealing Bears Ears National Monument, a site in Utah that Obama carved out in December. And if that happens, add it to the list of Trumpian precedents: No president has ever repealed a national monument established by a previous administration. Which also makes this a bit of a legal gray area. Some argue what is created by executive action can be undone by one. In 1938, U.S. Attorney General Homer Cummings, a Democrat, wrote an opinion that said presidents couldn't use an executive order to remove a monument designation, but as the San Jose Mercury News points out, the issue has never reached the courts. It might, then, take an act of Congress. At least for now, the votes are probably there, meaning one of America's greatest domestic achievements — its preservation and protection of its natural resources — could also be trampled under Trump. That, or just get ready for the Big, Beautiful Border Wall National Monument.