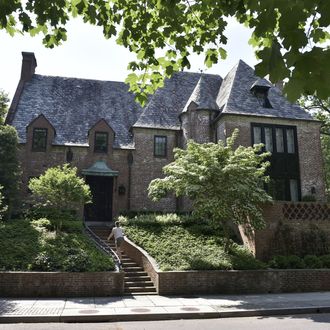 Photo: Mandel Ngan/AFP/Getty Images
The Obamas have a few more days at 1600 Pennsylvania Avenue, but they are getting a jump-start on moving into their rented eight-bedroom in D.C.'s Kalorama neighborhood.
According to CNN, the labeled boxes include "'framed photos for the living room," "dog supplies," "his bathroom," and even "cleaning supplies, box 5."
Also spotted: golf clubs and a wardrobe full of dresses.
The Obamas are officially evicted on January 20, and as soon as they head out the door, White House staff have to begin the mad rush of arranging everything to the liking of President Donald Trump.