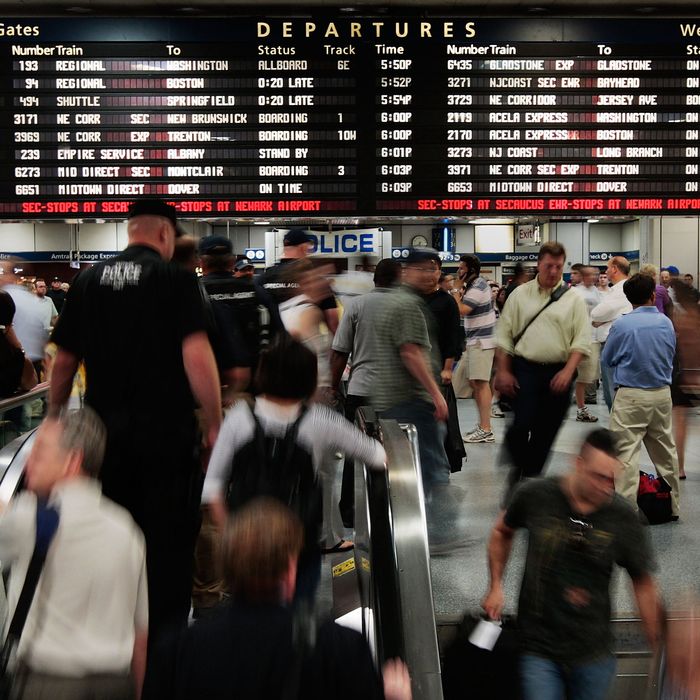 Do not go gentle into that good night.
Photo: Chris Hondros/Getty Images
Penn Station's big Amtrak departures board is no more. Crews began breaking down the 10-foot, analog-looking screen Monday night, so ending the era of travelers staring up at it, waiting for the track number to be posted, and, once it has been, stampeding wildly to the gate.
The "big board" went to black, its blank, bulky frame still suspended from the ceiling.
At some point Tuesday, it appeared as if crews had draped it in a mourning shroud/blue tarp.
The board, which was installed in 2000, will be totally removed by the end of the week. In its stead, Amtrak will install 40 LCD monitors, including two large screens on either end of the main concourse that will look like this, though probably with a few less "on time" trains.