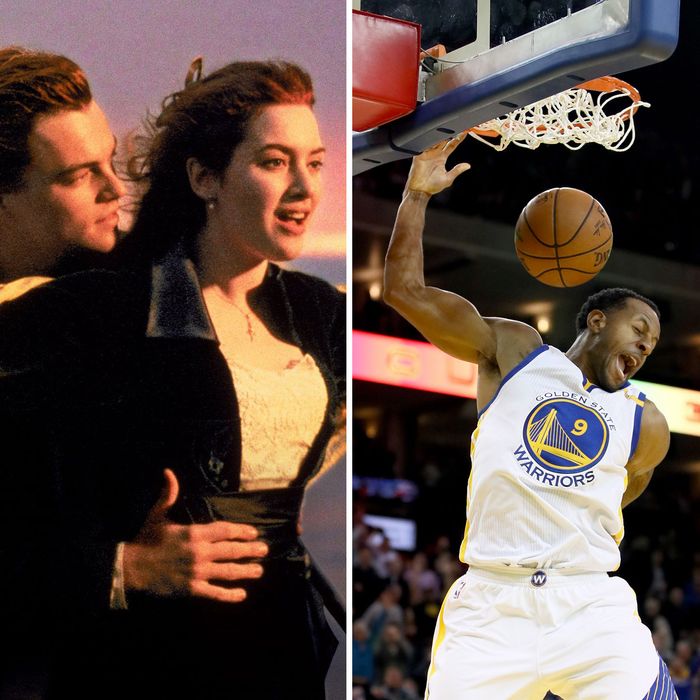 "Near, far, wherevvvvvver you are."
Photo: Twentieth Century Fox, Getty Images
Sports are not really much of a plot point in James Cameron's 1997 hit Titanic, unless you count that one scene where Jack and Rose meet clandestinely in the ship's gym. Certainly, at least the last time I watched it, there was nothing in the film about basketball. Which is a damn shame, because after stumbling upon @TitanicHoops, an account devoted entirely to merging said sport with the iconic theme from Titanic, I'm convinced a basketball game or two would have been a welcome addition to all that iceberg talk.

And that's … pretty much all there is to it. Clips of basketball games layered with "My Heart Will Go On."

And on.

And on. With the occasional football game thrown in to shake things up.

You might think the gag would get old after the first or second video you watch. It doesn't. Enjoy humming the flute intro for the rest of your day.