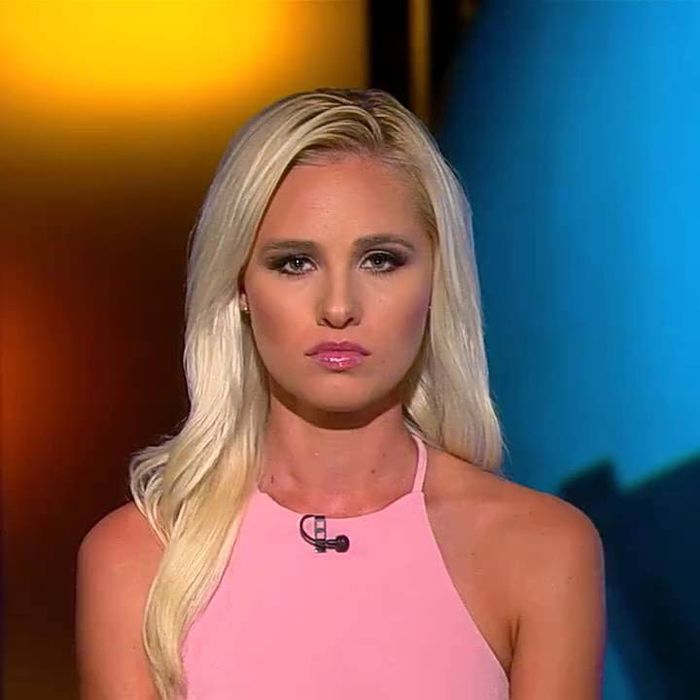 Tomi Lahren. That's spelled T-O-M-I.
Yesterday, Wale Folarin dropped a diss track, "Smile" in which he name-checks 24-year-old conservative pundit Tomi Lahren, who hosts an eponymous show for The Blaze. Well, sort of. Wale's lyrics reference a "Tammy Lahren," referencing her debate over Beyoncé with Charlamagne tha God. "She mis-educated anyway," Wale raps in reference to Lahren. "She probably hate the color of my face." (It's at the 1:15 minute mark.)
Following the track's release, Lahren tweeted at Wale to let him know for future dissing she'd prefer the artist get her "fricken name" right.
Today, Wale got back to Tomi. Or rather, he got back to Tammy.
A decent double-down on a good burn from Mr. Folarin, but the better own came in the stream of @-replies where people flat out refused to refer to Lahren by her given name. Instead, they called out Tonya, Tina, Tiffany, Tracy, and a slew of other names until the replies started to look like an all "T" version of "Mambo Number Five."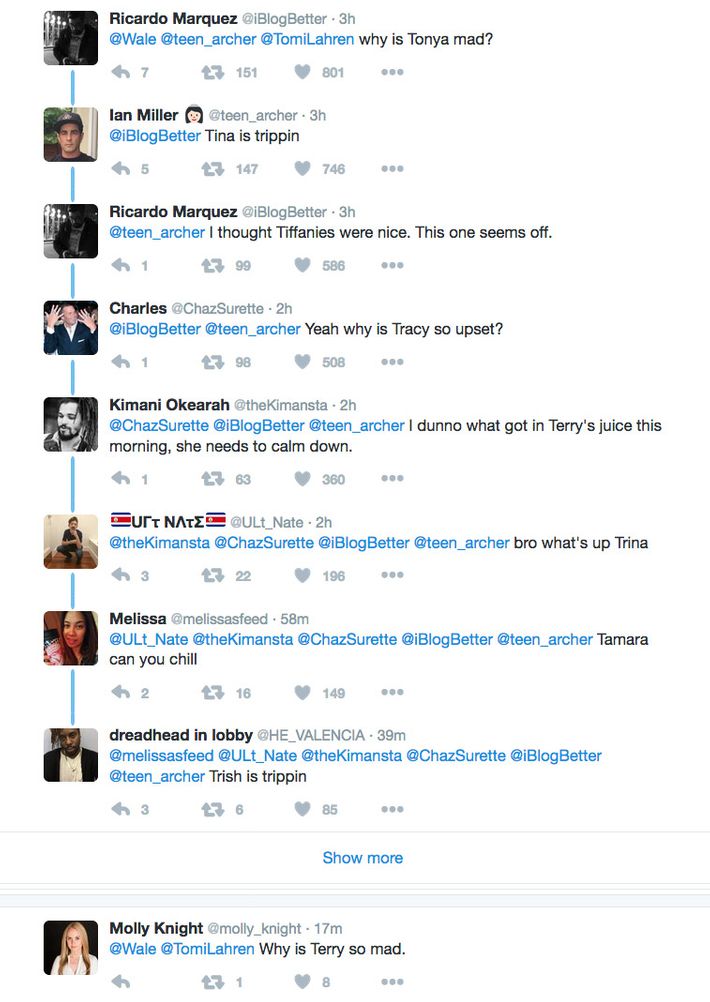 Tomi. If that is your real name. Thanks.