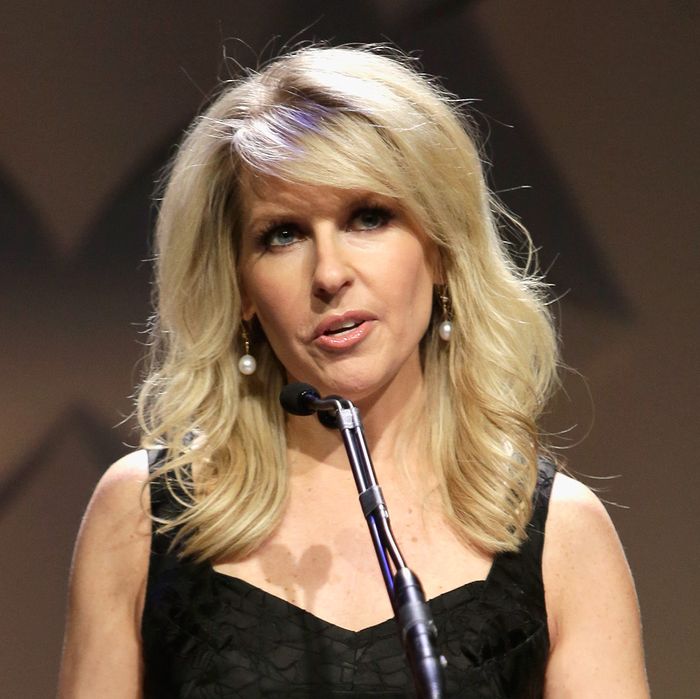 Crowley, hosting an event in 2015.
Photo: Tiffany Rose/WireImage
An investigation by CNN's K-File has found that Trump advisor Monica Crowley, who the president-elect has tapped for a senior communications role on his national-security team, plagiarized many parts of her 2012 bestseller, What the (Bleep) Just Happened? The Happy Warrior's Guide to the Great American Comeback. CNN discovered and documented more than 50 instances where Crowley, a former Fox News contributor and syndicated radio host and columnist, had lifted passages or phrases — some wholesale — from a variety of sources including Wikipedia, think-tank websites, and news articles and op-ed columns from numerous publications like the National Review, Wall Street Journal, New York Times, and many others.
The Trump transition team defended Crowley in a statement to CNN and called the allegation — which CNN backs up with essentially irrefutable side-by-side comparisons — a "politically motivated attack that seeks to distract from the real issues facing this country," insisting that Crowley's "exceptional insight and thoughtful work on how to turn this country around is exactly why she will be serving in the [Trump] Administration."

CNN was unable to get a response regarding the discovery from either Crowley or her book's publisher, HarperCollins. Crowley is currently set to become Trump's senior director of strategic communications for the National Security Council. She was previously accused of plagiarizing part of a Wall Street Journal column she wrote in 1999, an allegation she denied.