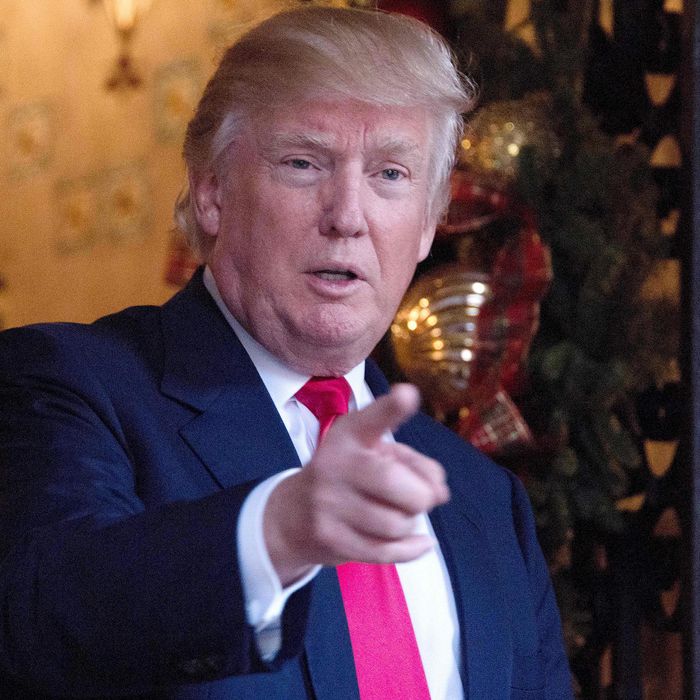 Donald Trump wants the Securities and Exchange Commission to be run by a Wall Street lawyer.
Photo: JIM WATSON/AFP/Getty Images
Donald Trump won Midwestern swing states in large part by using disaffection with Wall Street as a wedge, both to discredit his opponent as an alleged Wall Street stooge, and to position himself as a populist outsider. "There is a simmering, burning anger with the progressive Left about the Clintons, about their corruption, their ownership by corporatism, their ownership by Wall Street and investment banks," boasted Steve Bannon during the campaign. "By the way, not one Wall Street bank is here at this convention paying for anything."
Maybe not, but they're getting a lot of favors in return. One of the biggest is the appointment of Jay Clayton to head the Securities and Exchange Commission. Clayton, a Wall Street lawyer, has represented large financial firms, including the dreaded Goldman Sachs. He will replace Mary Jo White, who oversaw vigorous enforcement. "Drain the swamp" continues to be one of the greatest cons in the history of presidential campaigns.