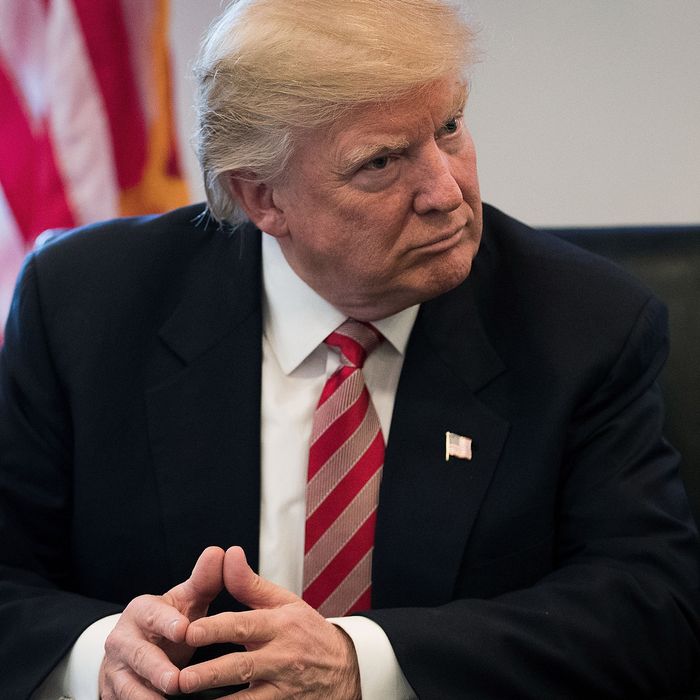 Photo: Drew Angerer/Getty Images
Donald Trump warned Toyota in a tweet Thursday that if it builds a new plant in Mexico it will face a "big border tax."
As is his nature, Trump got a few things wrong in the tweet. First of all, the plant is in Apaseo el Grande, not Baja California, which is more than 1,000 miles away. Toyota does have a plant in Baja, but it's been there for years and it makes the Tacoma truck. As for the Corolla plant, Toyota hasn't just "said" it will build it. The plant's already under construction. The Japanese company broke ground on the $1 billion facility in November.
Right after Trump's tweet, the value of the Mexican peso dropped and Toyota's stock fell off a cliff.
Trump's threat to Toyota comes on the same day that Stanley Black & Decker announced plans to build a new plant in the U.S. After acquiring the Craftsman brand from Sears, the company had committed to a $35 million plant on American soil because of "pervasive" uncertainty about global trade, CEO James Loree told investors on a conference call.