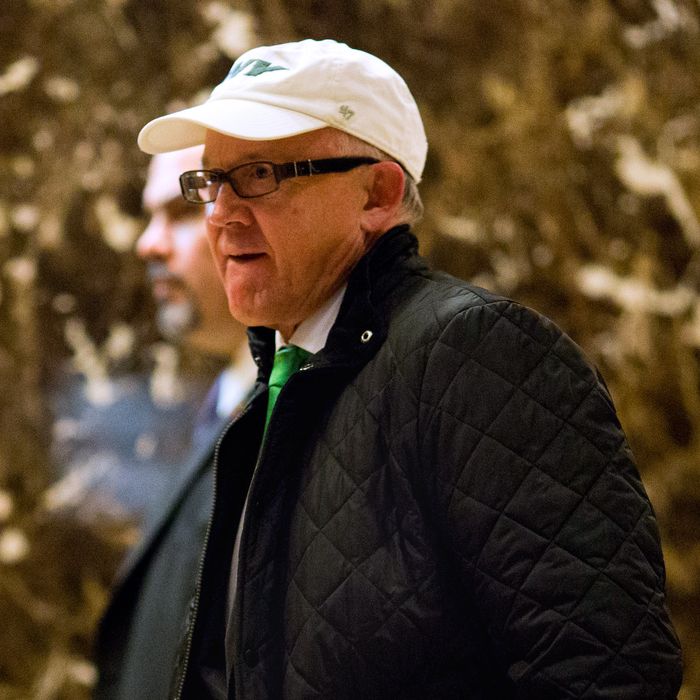 Robert Wood Johnson IV.
Photo: Dominick Reuter/AFP/Getty Images
A one-time Jeb Bush supporter who Donald Trump used to illustrate the problem of special interests in politics, New York Jets–owner Woody Johnson will be the next U.S. ambassador to the United Kingdom. Johnson, with a net worth of around $3.5 billion, becomes the latest billionaire to assume power under Trump, something that would have seemed unlikely this time last year.
In the lead-up to the New Hampshire primary, Trump suggested that Johnson had bought Jeb Bush, for whom the billionaire served as finance chair. "With me, you're going to get a fair shake, with me, again, I don't get any money from any of these special interests, and I know the special interests — I know them better than anybody," he said. "But I don't want their money."
By May, both men had changed their tune. Johnson joined up with Trump and emerged as one of his big money fundraisers during the general-election campaign. Now he's going to London, where we all hope he can avoid the diplomatic equivalent of the butt fumble.