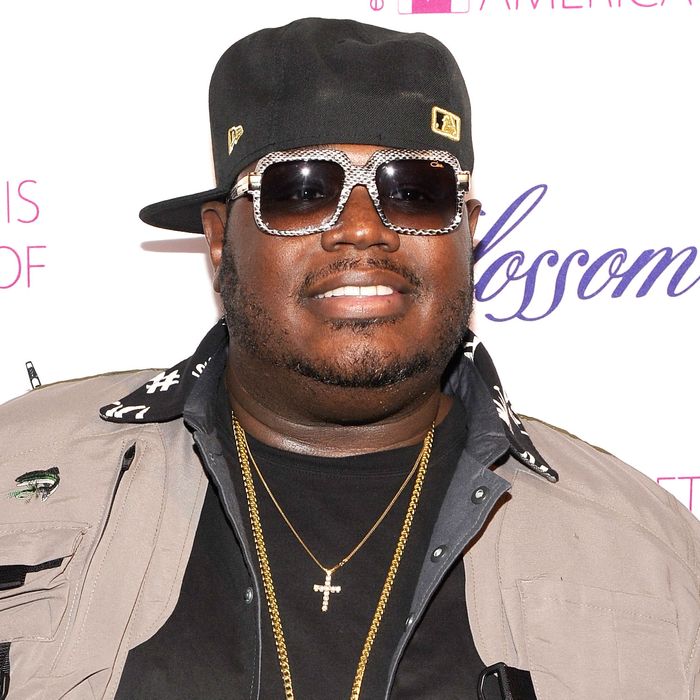 Photo: Dimitrios Kambouris/Getty Images for Blossom Ball
Lee O'Denat, the founder of the highly influential, occasionally infamous website WorldStarHipHop, died in his sleep Monday, according to TMZ. He was 43 years old.
WorldStar rose to prominence more than a decade ago, when O'Denat, better known as "Q," began posting rap news, videos, and assorted viral fodder to his website. As Mark Jacobson wrote in a 2012 New York profile:
Building WSHH into a Net juggernaut came in stages, Q recounted. Like others on the scene, he started by selling mixtapes, audio assemblages of commercially unavailable work of rappers distributed by hole-in-the-wall vendors around the city. By the middle aughts, street-merchandised DVDs (the best-known of these appeared under the label Smack DVD) were including "behind-the-scenes" action such as rappers duking it out with other rappers and swatches of near porn. Similar material was inevitably moved to the web, with OnSmash.com the best-known purveyor. WorldStar soon followed, more or less appropriating OnSmash's setup, engendering some bad feelings. "Yeah," Q says, "there was some back-and-forth between us and them, some savage street-hacking attacks. It got hairy. Once we went 100 percent video, showing that original hood stuff, we prevailed."
Despite the name, and its origins and popularity as a hip-hop news and gossip site, WorldStarHipHop is arguably more famous as a vast repository of shaky footage of street fights, submitted by smartphone-wielding onlookers. Over the years, bystander footage of violence became one of WSHH's primary calling cards — "WorldStar," at this point, is as much a kind of street-fight battle cry as it is a recognizable brand name. Q told Jacobson, "You've got a lot of people who stay indoors all the time, looking at their computers and whatnot. They don't know what is going on right outside their house, in their backyards. We're showing the reality of the situation, giving them a dose."
In years since, as the web has grown somewhat more centralized and social networks have come to dominate many of WSHH's functions, the site and its social-media offshoots managed to maintain the charmingly garish attitude and aesthetic of an earlier era of the web. Thanks to its strong brand recognition and Q's keen eye for viral video, WSHH has managed to maintain its presence near the center of the viral internet even as Vine and Instagram made sharing videos with wide audiences easy. Its weekly Vine compilations, which collected from Vine and Instagram the kinds of videos that once would have appeared first on WSHH — amateur routines, slapstick pranks, and, yes, street fights — still found more than 2 million viewers week after week, until Vine shut down last year. It is unclear what the future of WSHH will be, but given its influential presence near the center of the viral landscape, particularly among the black users that power much of internet culture, it's unlikely to go away. The question is whether it can continue to be a force without its founder and guiding curator.