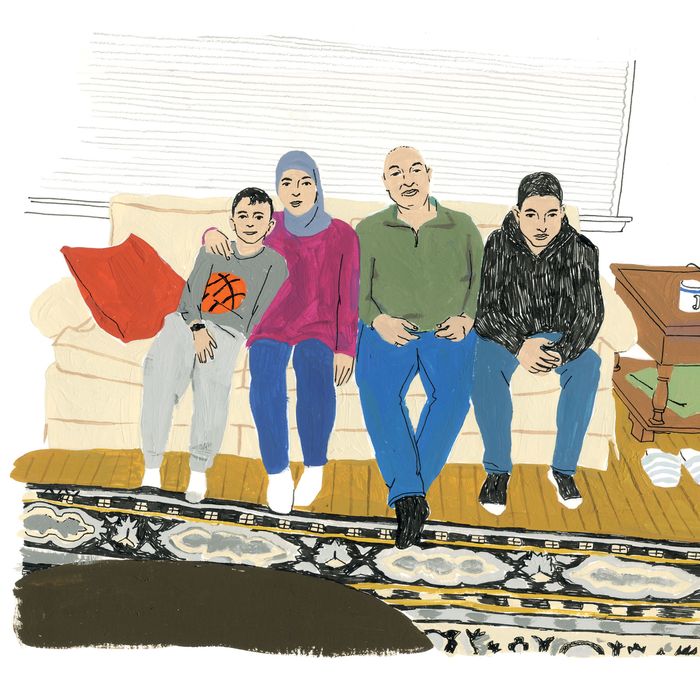 Ali Kaddour with his mother, Doha Allahham; his father, Esmail Kaddour; and his brother Mazen. Not pictured: His older siblings, Mohamad and Noor, who were unable to emigrate with the rest of the family.
Illustration: Julia Rothman
For Doha Allahham, 42, a refugee living in Bayonne, New Jersey, Donald Trump's executive orders on immigration have left the fate of her children in the balance.
"I have four children: Noor (26), Mohamad (22), Mazen (16), and Ali (10). Our family is from Yalda in Syria. In 2012, when the war broke out, Ali was in kindergarten. He stopped going to school when the bombing got bad. Eventually, we moved to Damascus. My husband, Esmail, was a grocer, but we left his store behind. There was no food anyway.
We thought the city would be safe, but then Ali's school was bombed. Many of his classmates were killed. He saw everything. That's when he developed a stutter. We all became traumatized. My hands began to shake. My husband's heart condition worsened. I told him that we would either die from a bomb or from the anxiety. In 2014, we sold nearly everything, fled to Bangkok, and applied for refugee status with the UNHCR. In Bangkok, Ali had a really hard time. He had seen too much. One day, he tried to jump off the balcony of our seventh-floor apartment. We took him to the hospital, and they put him on medication.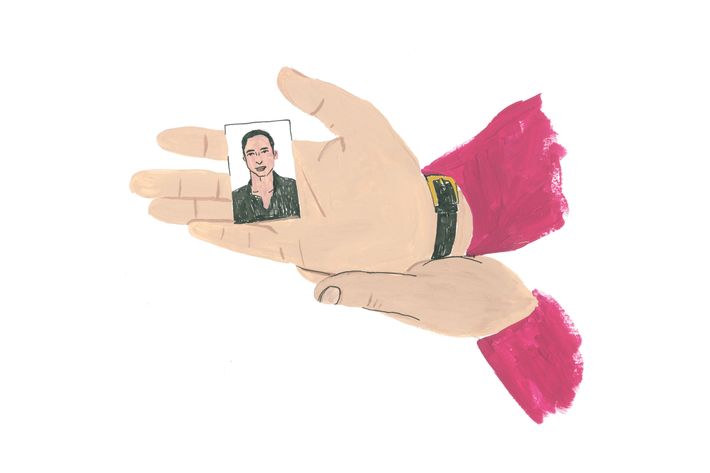 The U.N. said they could settle us in the U.S., where my sister lives, but that I could only bring my younger children. The last time I saw Mohamad and Noor was August 16, 2016. When I left them in Bangkok, I said, 'I'm going to leave my soul with you. Only my body is going.' They told me they understood. They knew Ali needed me more. After we settled, we began the process to bring them to join us. When the ban was announced, my husband stopped breathing. We had to take him to the hospital. Noor and Mohamad have heard nothing from the UNHCR. The system is completely frozen. I think of what I'll say to them, if they ever arrive. I'll tell them that we believe in this country and that there are people here who will defend us. Then I'll tell them I love them, again and again and again."
*This article appears in the February 6, 2017, issue of New York Magazine.