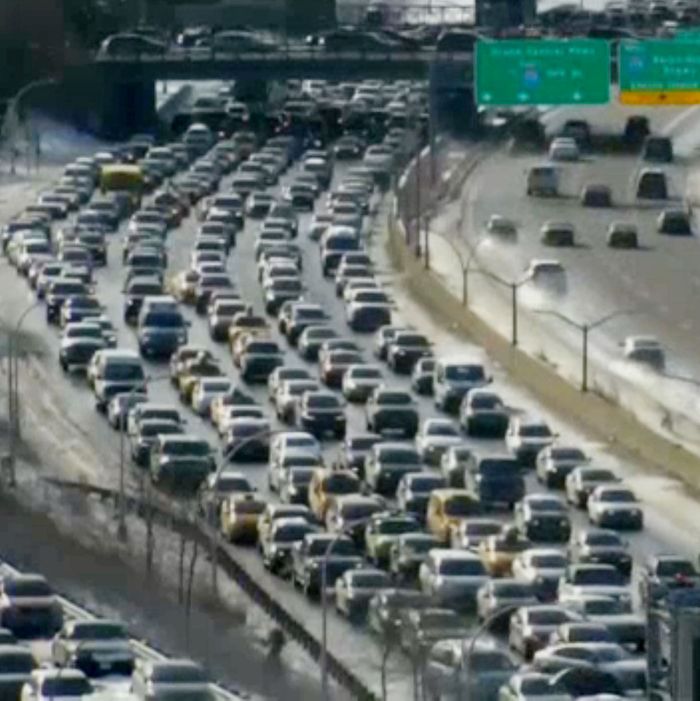 Mayor Bill de Blasio predicted that New York City would "be largely back to normal" Friday, after a snowstorm dumped just shy of foot of snow around the city. La Guardia Airport is apparently the exception: The aftermath of the not-even-blizzard is causing chaos at the Queens airport, where traffic is so backed up travelers are jumping out of taxis on the Grand Central Parkway, scaling piles of dirty snow, hopping guardrails, and trekking to the terminal on foot, suitcases in tow.
Thousands of flights were canceled Thursday because of the winter storm, and the airport is under construction, so this trip to La Guardia was never going to be pleasant. But delays stretch for miles. To say traffic is crawling is generous:
La Guardia warned travelers to give themselves extra time getting to the airport, but not to prepare for a hike:
This is starting to become something of an annual tradition at New York's premiere third-world airport.