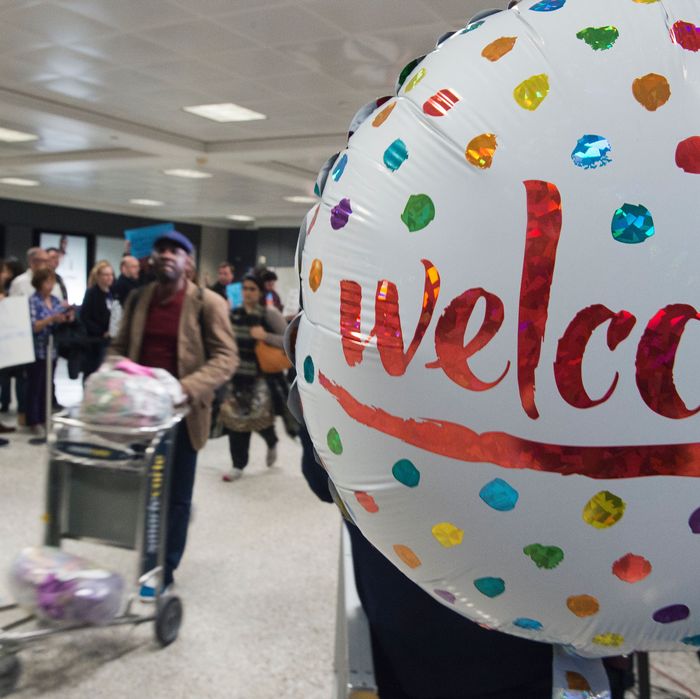 Anti-travel-ban protesters welcoming people arriving at Dulles International Airport in Washington, D.C., on January 28.
Photo: Paul J. Richards/AFP/Getty Images
The U.S. Court of Appeals for the Ninth Circuit has rejected a request by the Trump administration for an emergency stay that would immediately restore President Trump's travel-ban executive order, which was blocked with a temporary restraining order by a federal judge in Washington State on Friday. On Saturday, the Trump administration had asked the appeals court to reinstate the ban, which barred the citizens of seven majority-Muslim countries and all refugees from entering the U.S., pending their planned appeal, but the court quickly denied the request very early Sunday morning. The next phase of the legal battle over the travel ban will start on Monday, when the Trump administration's reply to the appeals court is due. In the meantime, federal agencies are respecting the judge's order blocking the ban, and all travelers with valid U.S. visas are able to travel to the U.S.