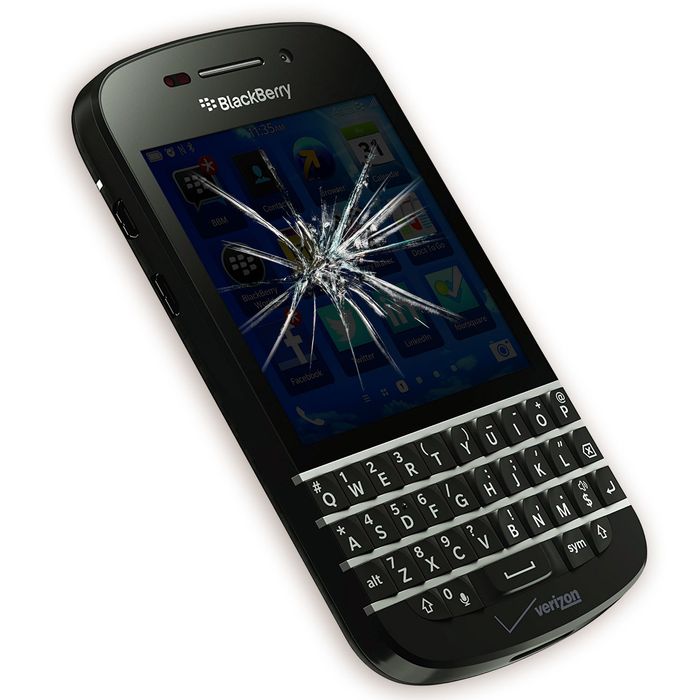 Bye-bye, BB.
Photo-Illustration: Blackberry/Getty Images
Research firm Gartner, Inc., released its analysis of global smartphone sales on Wednesday, showing that around the globe smartphone sales are up by 7 percent, with Apple and Samsung wrangling for the number-one spot in total market share.
Not fighting it out for the top spot? BlackBerry, which once controlled over 50 percent of the global smartphone market. Per Gartner, out of the 431 million smartphones sold in the fourth quarter of 2016, just 207,900 were running the BlackBerry OS — giving it a market share of 0.0 percent. (If you want to be extremely precise, its global market share is actually 0.04827 percent.)
The decline of the BlackBerry is stark. Though it was able to maintain a healthy share of the market for a good portion of the late aughts, even while iOS debuted in 2007 and Android in 2008, it began to quickly decline in this decade.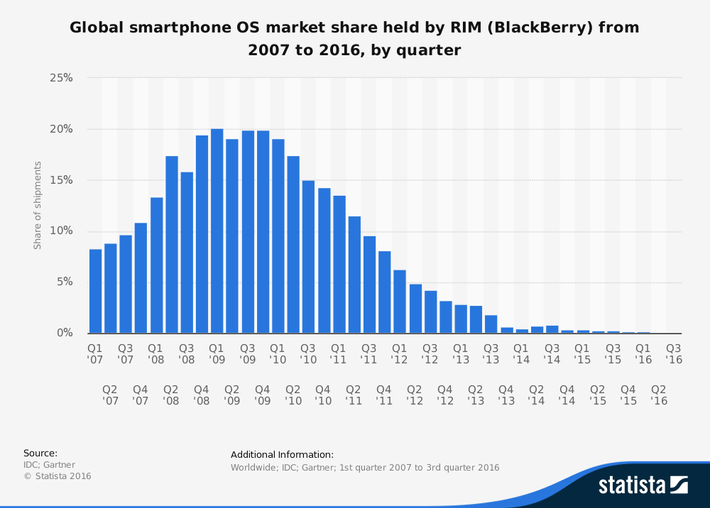 It's a trend that's unlikely to reverse itself: BlackBerry announced in September of 2016 it would stop manufacturing phones and instead focus on software. In a way, it's surprising that even 200,000 phones running the BlackBerry OS sold in the fourth quarter of 2016; the last phone BlackBerry released running its own OS was the BlackBerry Passport, a massive chunk of physical Qwerty keyboard that looked a bit like a stack of old-school 3.5-inch floppy disks. It was released in 2014 to generally mixed reviews. BlackBerry's newer phones, like the BlackBerry Priv and DTEK60, are now powered by a modified version of Android.
Still, for those who demand a physical keyboard, BlackBerry will always be there. Chinese consumer-electronics upstart TCL essentially bought the brand name, and will be releasing a new phone, right now known only as the BlackBerry "Mercury," at the Mobile World Conference at the end of the month.