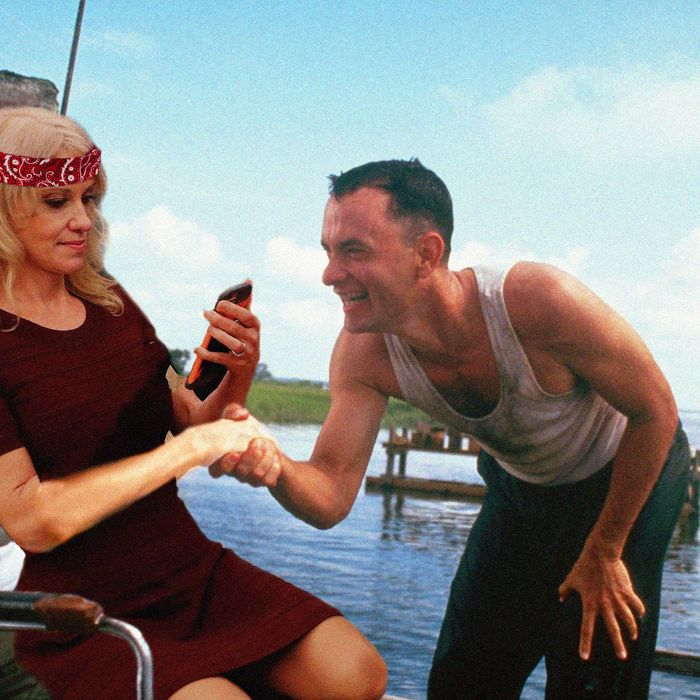 Last night, the AFP tweeted a photo of Kellyanne Conway perched on the couch in the Oval Office, feet tucked underneath her and phone in hand. It was, out of context, quite strange. A second photo would later reveal Conway had positioned herself that way to snap a photo of the leaders of historically black colleges and universities with whom Trump was meeting. But still, her choice of pose was really something.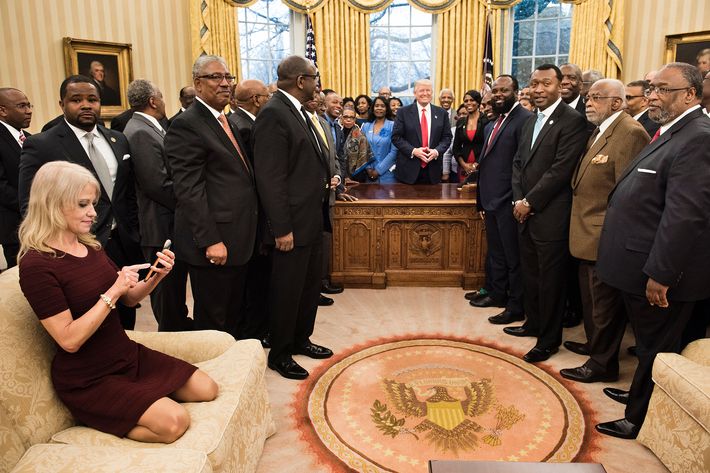 Fortunately for everyone online who isn't a member of the Trump administration — and possibly some who are — Conway's strange choice of pose makes for a very good internet gag. And thanks to a few redditors with Photoshop skills and too much time on their hands, the photo of Conway has been edited into some glorious new scenarios.
Here she is having lunch — from a diet of social media — atop a skyscraper.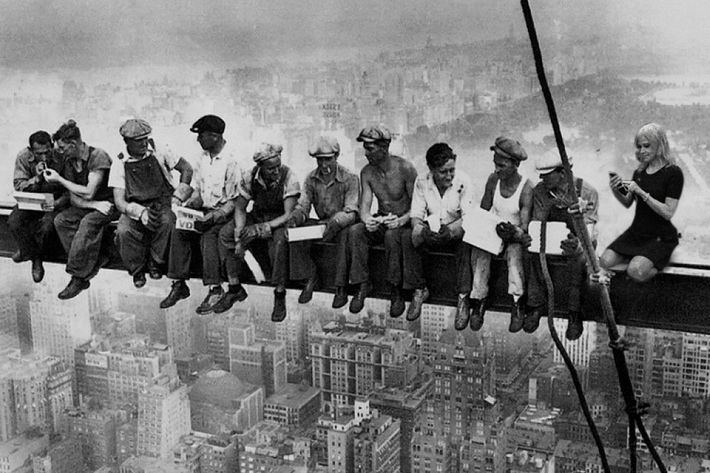 And rocking out with her band.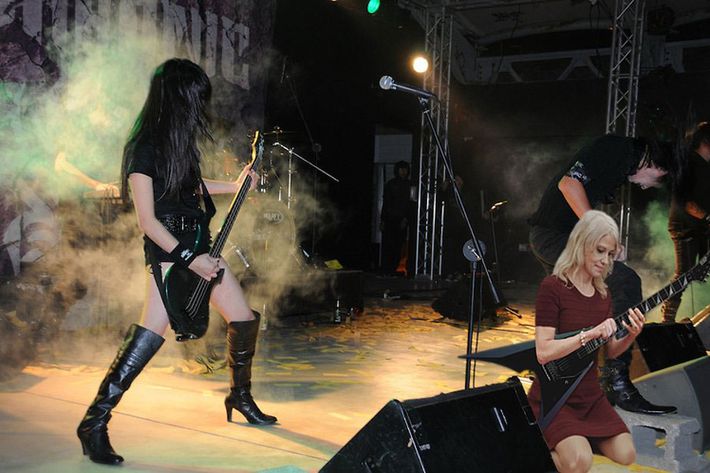 And spending some quality time, in various forms, with Putin.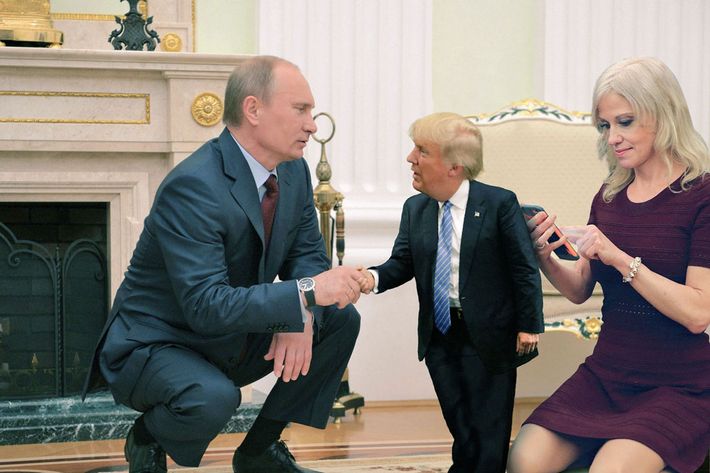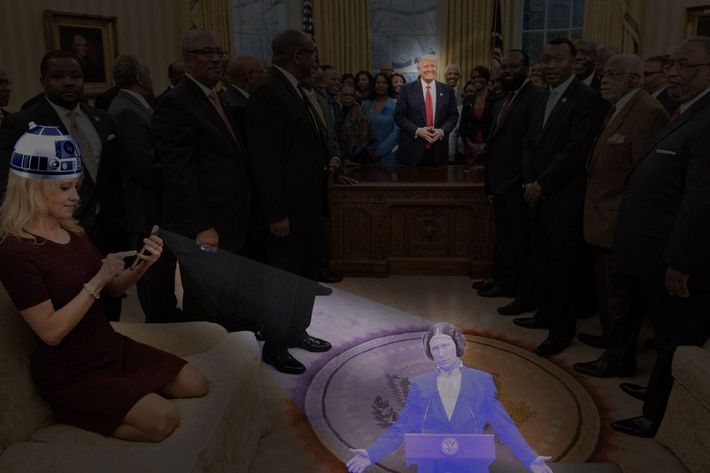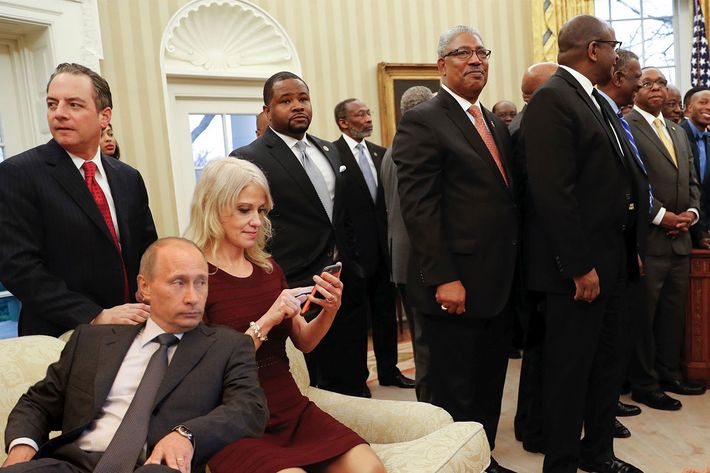 Thank you, Kellyanne. Both of you.