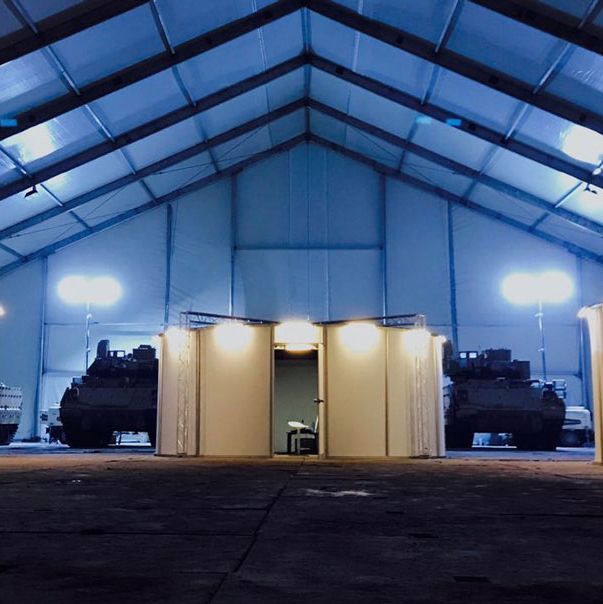 Hyundai's "A Better Super Bowl" ad featured a very popular meme.
Photo: Hyundai
How far has the phrase "Cash Me Outside, Howbow Dah?" traveled since it was coined by Danielle Bregoli on an episode of Dr. Phil last year? You can buy official merchandise. You can find it in Snapchat's Bitmoji. And, now, you can get blown off the face of the earth by a tank with "Cash Me Ouside" written on its gun, as close watchers of last night's Super Bowl ads will have noted.
The premise of Hyundai's "A Better Super Bowl" ad — which was filmed and produced during the course of the game — involved active-duty service members watching the game from a military base in Żagań, Poland while their families watched live at the Super Bowl in Houston. Thanks to some video-camera feeds, the families were able to watch the game "together." Are you crying?
If you are crying, it is perhaps because you noticed a small detail: The camera pans over several people sitting atop tanks, which — as is common practice — have been decorated with phrases. In this case, one tank, the chosen phrase is none other than "Cash Me Ouside." Yes, the meme has traveled to Poland, and from there, who knows?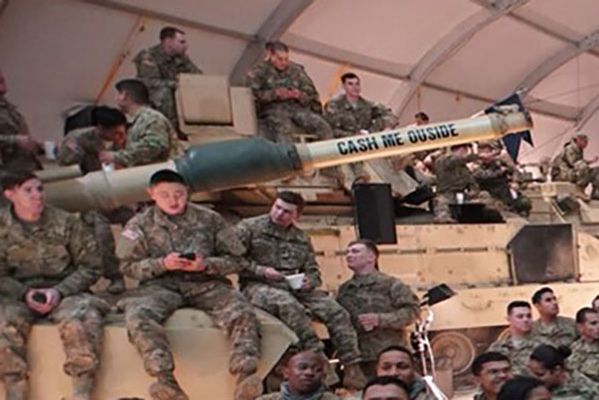 Select All has reached out for military comment and will update this post if we hear back. A spokesperson for Hyundai confirmed the car company and the agencies who helped produced the ad had nothing to do with the meme's cameo and noted the other tank barrel in the ad reads "Call Me Maybe" as in the hit Carly Rae Jepsen song from 2012.