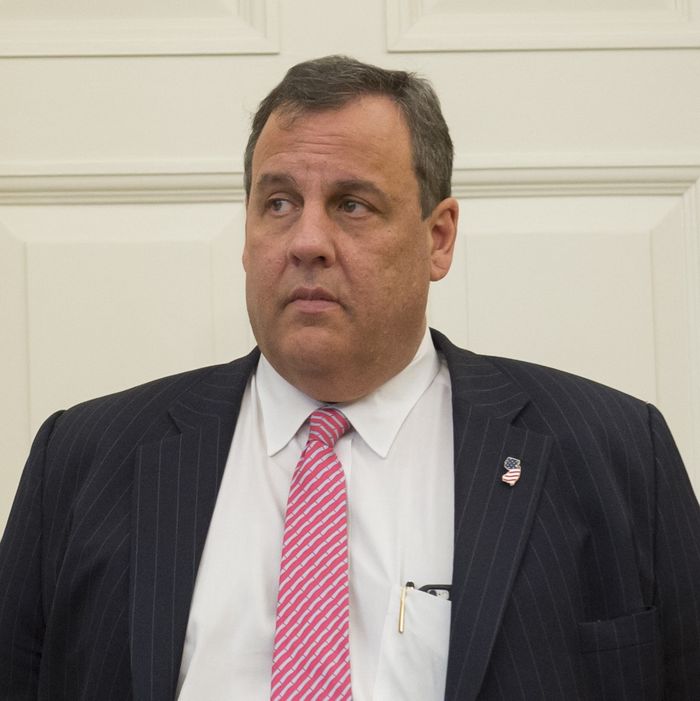 Hey, it beats fetching McDonald's.
Photo: SAUL LOEB/AFP/Getty Images
For Chris Christie, the saddest part of being ousted from the Trump team was being forced to return to his life as a remarkably unpopular governor of New Jersey as his former colleagues publicly blamed him for all the problems with the transition. For the public, the saddest part was that there wouldn't be anymore hilarious stories about Christie humiliating himself to get into Donald Trump's good graces.
The latter issue was remedied on Thursday when Christie described his lunch at the White House this week, which involved President Trump informing him that he would have the meatloaf.
Christie described the incident on the "Boomer and Carton" sports radio show, where he's a frequent guest. Christie explained that, when asked how to order food at the White House, Trump pointed everyone else to the menu, but gave him special instructions.
"This is what it's like to be with Trump," Christie said. "He says, 'There's the menu, you guys order whatever you want.' And then he says, 'Chris, you and I are going to have the meatloaf.'"
"He tells you what you're eating?" co-host Craig Carton asked.
"Yeah, and I said, 'We're going to have the meatloaf?'" Christie answered. "And he said, 'I'm telling you, the meatloaf is fabulous.'"
Carton said it's emasculating to let another man tell you what you're eating, but the governor protested that it's different when you're dining with the president of the United States. "The guy eats there all the time, and the meatloaf was good," he said.
"Now my wife didn't go with the meatloaf but he didn't suggest the meatloaf to my wife," Christie noted. "He's known her for a long time. He could have told her if he wanted to, but he didn't."
Sure, everyone's laughing now, but they'll change their tune when Christie's willingness to comply with Trump's commands — and the fall of Jared Kushner, Steve Bannon, and Reince Priebus — lands him a top spot at the White House.