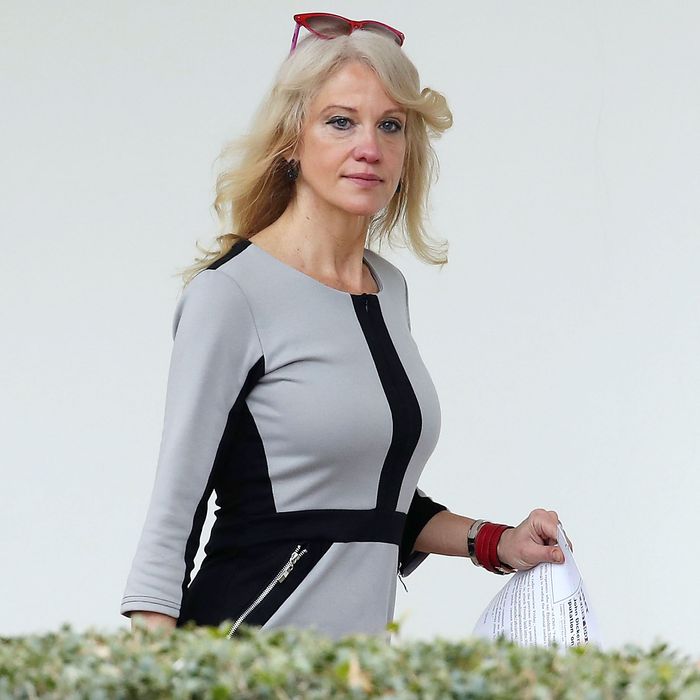 Kellyanne Conway.
Photo: Mark Wilson/Getty Images
Kellyanne Conway spoke today at the Conservative Political Action Conference, where she offered up her own definition of conservative feminism. "There's an individual feminism wherein you make your own choices," she said. "I look at myself as a product of my choices, not a victim of my circumstances, and that's really to me what conservative feminism is all about." Conway also mentioned that she finds modern feminism to be "anti-male" and "pro-abortion."
As has now become almost a custom in 2017, following her speech, Merriam-Webster noted that searches for "feminism" spiked, prompting the dictionary to tweet the word's definition — which, unsurprisingly, looks fairly different from the one Conway promoted at CPAC.
It's unclear if this is more or less shady than the time Merriam-Webster pulled the exact same stunt following Conway's explanation of "alternative facts" on Meet the Press.