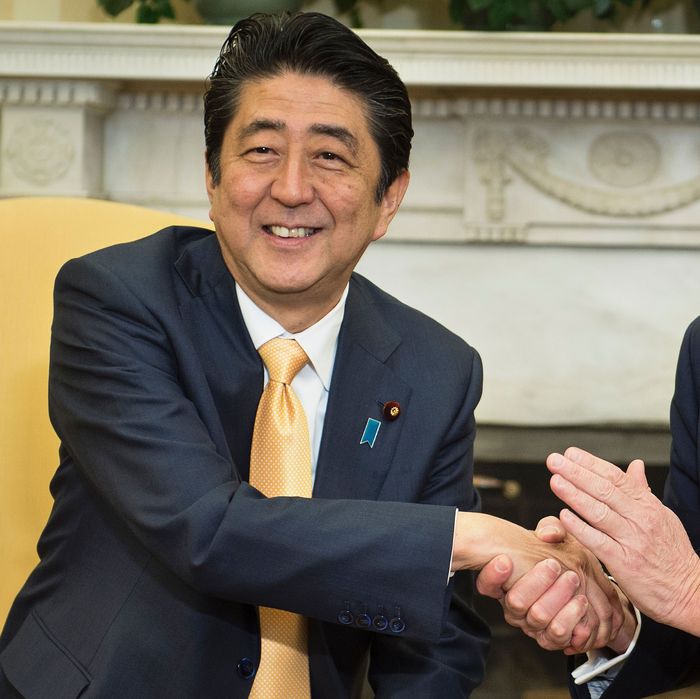 Shinzo Abe met with President Trump on Friday.
Photo: BRENDAN SMIALOWSKI/AFP/Getty Images
President Trump and Japanese prime minister Shinzo Abe met in the White House today at the start of two days of talks between the two leaders. The men began with a seated handshake in the Oval Office. Actually, handshake might not be the right word. An extended period of uncomfortable-looking hand-holding might be a more apt description.
The handshake went on for about 30 seconds, and Trump reportedly complimented Abe's "strong" handshake afterward. Which … yeah nope, I got nothing.
It's a shame xoJane is no more. Prime Minster Abe could team up with Trump's Supreme Court nominee Neil Gorsuch for a co-byline on "It Happened to Me: President Trump Shook My Hand for a Really, Really Long Time."