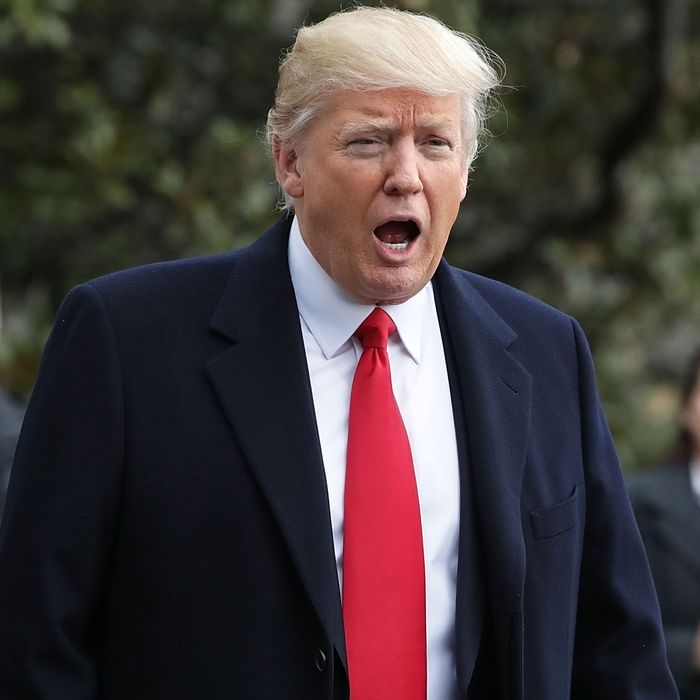 Donald Trump.
Photo: Chip Somodevilla/Getty Images
Donald Trump tweets. The rest of the Twitter world memes. Today's raw material: Trump's insistence that he calls his own shots, "largely based on an accumulation of data." (Read: Trump definitely didn't not know that he was promoting Steve Bannon to the National Security Council, as the New York Times reported yesterday and Morning Joe discussed this morning.)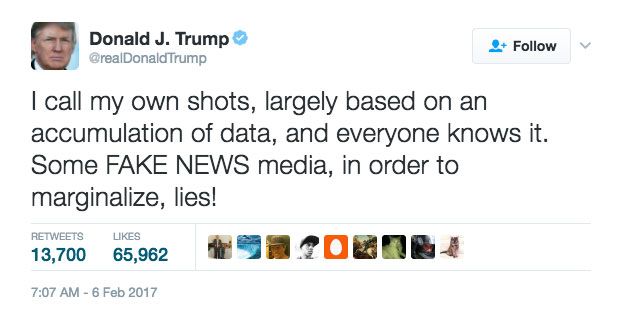 Turns out, President Trump isn't the only one who calls their shots using an accumulation of data. I mean, really, how else would you want to call a shot.