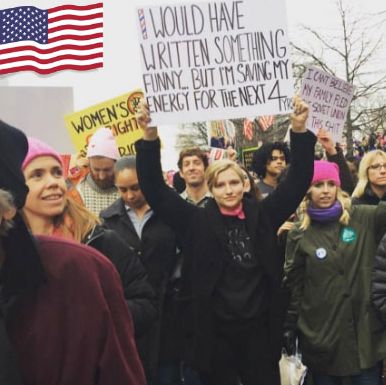 My Facebook profile picture with a newly added American flag.
Back in 2015, Facebook rolled out a feature that lets users add an animated frame to their profile pictures. Users and brands can submit frames, which means options range from generic (hearts) to hyperspecific (a Christmas-light-laden holiday frame for NBC's This Is Us.) Today, as first noted by TechCrunch, the company released nearly 200 flag frames that users can now use to decorate their profile pictures. Here's how to use them.
Step 1: Head to Facebook's profile-picture-frames feature page here.
Step 2: Select which nation's flag you'd like to appear on your profile picture by typing a country in the search box. A given country might bring up multiple frames, so you might have to scroll to find the flag.
Step 3: Drag your profile picture to adjust positioning, and zoom in for a closer crop using Facebook's tools.
Step 4: Choose how long you want the frame to last. You can set it for increments like one hour, one day, or one week, or opt to keep it indefinitely.
Step 5: Click "Use as Profile Picture."
Add the flag of your country of residence. Add the flag of the country you immigrated to. Add the flag with the colors that best highlight your complexion. Add the flag of one of the countries affected by Trump's travel ban. The possibilities are endless.