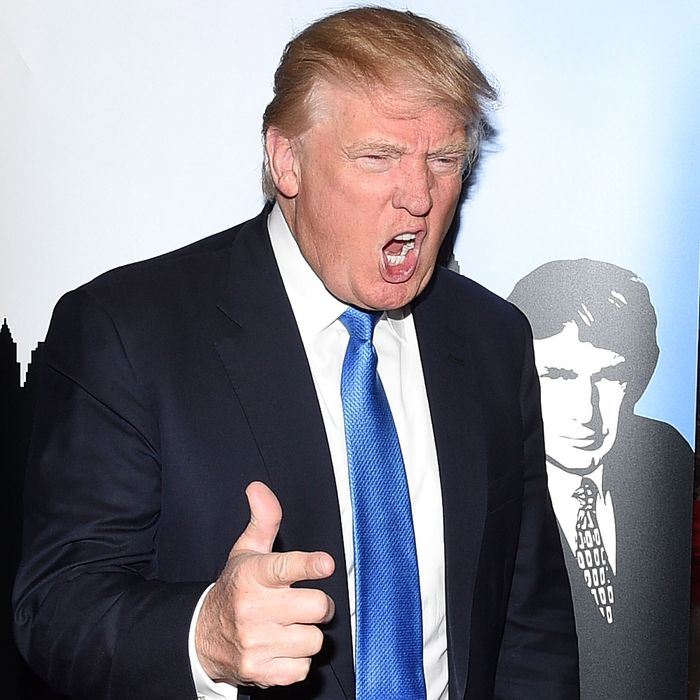 Fired up.
Photo: Andrew H. Walker/Getty Images
An aide to Ben Carson who wrote an op-ed last October accusing President Trump of taking the GOP to "a new moral low," was fired Wednesday from his position at HUD, where he was preparing for Carson's likely confirmation this month. Why? Someone found a column ripping Trump, written for the Hill two weeks before the election, and decided that he had to go, the New York Times reports.
Shermichael Singleton, who, the Times says, was "one of the few black conservatives in the Trump administration," had already apologized for the column. But on Wednesday it resurfaced. Singleton, who was reportedly in line to become Carson's chief of staff, was told the column was the reason he heard the two words that turned Trump into a TV star: "You're fired."
The 26-year-old Singleton had previously worked on Carson's campaign before the retired neurosurgeon dropped out of the GOP primary and endorsed Trump. But even after Carson defected, Singleton remained highly skeptical of Trump. In the column that would eventually get him fired, he wrote:
With nowhere to turn, Trump supporters turned to a candidate different from the rest. For many of them, anything that is antithetical to Washington is good, even if it could turn out to be the worst thing for all of us.

Regardless, the moral fiber of the Republican Party and America as a whole is at stake. That is why I continue to speak up against Trump's candidacy.