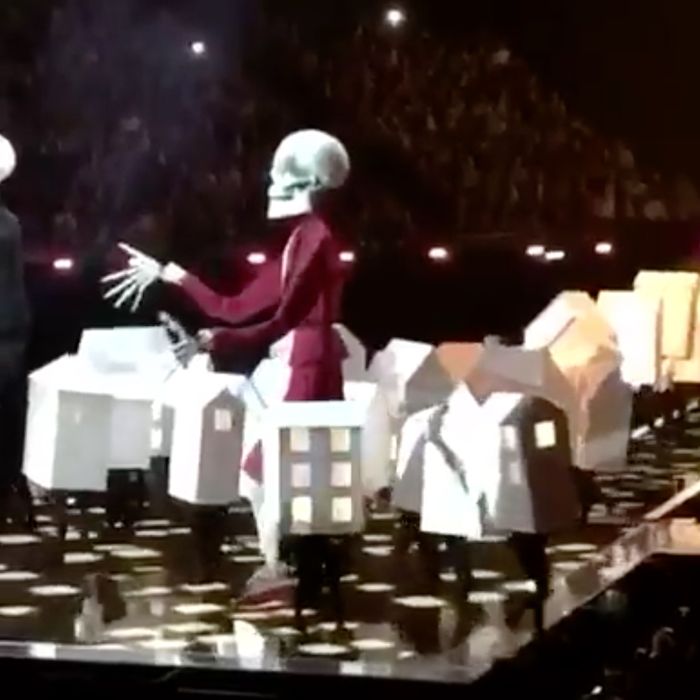 One of Katy Perry's dancers took a dive from stage at the Brit Awards.
Katy Perry performed her new single "Chained to the Rhythm" this evening at the Brit Awards flanked by two giant skeletons and a cast of backup dancers dressed as tiny white houses. One of which stepped slightly out of formation and wound up crashing into the laps of the people seated in the front row of the audience.
The video itself is a gem. (Sending you lots of good, healing vibes, little dancing house.) But imagine it as a six-second video looping ad nauseam until you have to put your phone down and take a lap around the block to calm yourself down because you're sweaty and your abs hurt from laughing so hard. What I'm saying is … think of all the great missed Vine potential here. (The app, in case you've already forgotten, died last year.)
Sure, you could edit the clip into a shorter video and loop it yourself if you've got some technical know-how, but it's just not the same. Vine. We miss you.