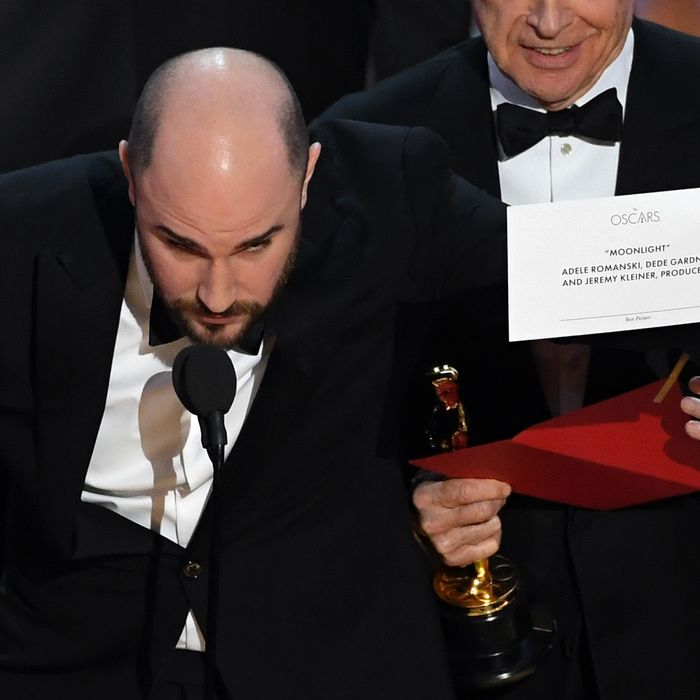 La La Land producer Jordan Horowitz holds up the Best Picture card at the 2017 Oscars.
Photo: Kevin Winter/Getty Images
Moonlight took home the 2017 Academy Award for Best Picture, but only after it was erroneously announced that La La Land had won. After the La La Land team was well into their acceptance speeches, producer Jordan Horowitz — who, to his credit, handled the whole mishap like an elegant pro — took the mic and announced there had been an error. (Presenter Warren Beatty allegedly was given the card for Best Actress winner Emma Stone, which prompted Faye Dunaway to announce Stone's movie as the winner.)
To confirm that Moonlight was the rightful winner, he held up the Best Picture winner card, which, sure enough, didn't say La La Land. But in doing so, Horowitz violated an important internet rule if you're even a little bit famous: Never hold up an easily Photoshoppable sign.
Congrats to the cast of Moonlight on a very good movie and an even better meme.