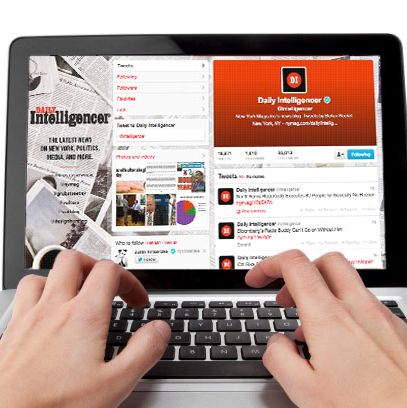 Welcome back to the New York Magazine Competition. On regular Mondays, we lay out a challenge and offer sample responses. Enter in the comments section, or on Twitter with the hashtag we've provided, and the editors will select a winner. Criteria are highly subjective, but heavily retweeted and favorited posts will have an advantage. The prize is a year's subscription to New York in print or a two-year subscription to the iPad edition (winner's choice). Full rules are here.
COMPETITION NO. 83: WRONG-ENVELOPE THEORIES.
Please offer a plausible explanation for what happened last night. For example:

• Price and Waterhouse secretly hate Coopers.
• I'm not saying it was aliens …
• #alternativefacts

Enter in the comments thread below, or on Twitter with the hashtag #wrongenvelopetheories, by March 10.
RESULTS OF COMPETITION NO. 82, "TRUMP AS HEMINGWAY," in which you were asked to produce a bit of prose to back up the president's claim that he is the "Ernest Hemingway of Twitter."
HONORABLE MENTION TO:
I was once middleweight boxing champion of Wharton. Yes, it's very impressive. Not that I care for boxing, in fact I dislike it, but I learned it greatly and thoroughly to show my manliness and strength I would have inflicted on the Vietcong, had I not had those bone spurs.
—hoipolloi
For sale: baby gloves, gently worn.
—Classicist
Why have a thing if it can't be used? Why have nuclear codes if I can't use them?
—BobKopac
This was a tweet storm and he might as well enjoy it. It was ruining everything, but you might as well enjoy it.
—MiddleCoastDan
The best way to find out if you can stiff contractors is to stiff them.—onvacation
The crowds cheered and hollered and cried "lock her up" and I had great feeling. It was a feeling that made me happy.
—@LidaJames22
Why do old men wake so early? Is it to tweet?
—Lexxman
In Indiana. I was in Indiana before I came here. We are bigly bringing back jobs to Indiana and doing very much in Indiana. There are many guys working in Indiana.
—YettaTelebenda
Alone and in victory he gazed out over the distance of the park, his park, and immediately he felt the city's loathing.
—‏@DavidHawley2
I surveyed the corpses of those who dared question me, who thought themselves true men but fell unforgivably short, and one hand shot skyward. A feeble voice cried out begging to be heard. But I know him and his masters, sad, small men of CNN, fakers all. I let him twist in the wind, added insult to injury by telling him how pathetic he was. And then I called on the guy from Breitbart. Ending my first press conference in glorious victory.
—RufusT63
AND THE WINNER IS:
Everything became unreal finally and it seemed as though nothing I said could have any consequences.
—SABRA14