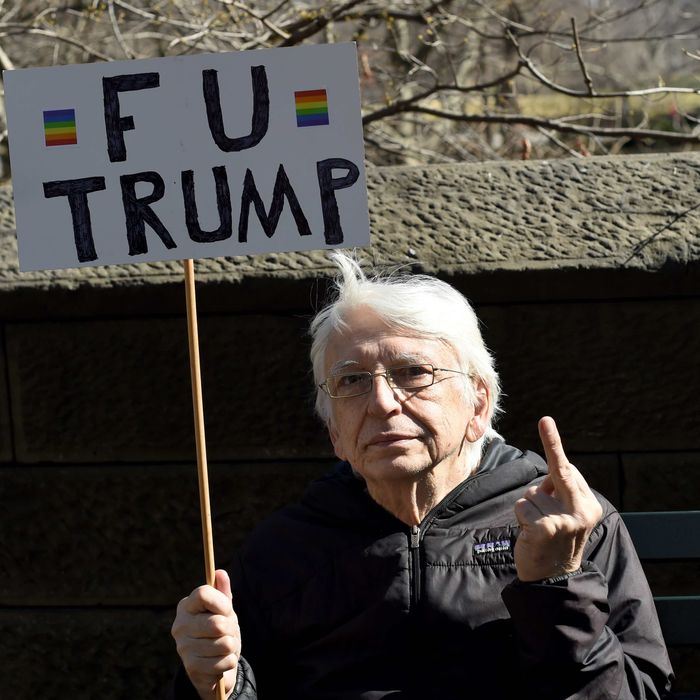 A protester in New York City.
Photo: TIMOTHY A. CLARY/AFP/Getty Images
Thousands of protesters gathered across the nation Monday to rally against President Trump in a demonstration organizers called "Not My President's Day." In New York, protesters came together at noon near Columbus Circle where they chanted things like "Hey, hey! Ho, ho! Donald Trump has go to to go!" and at one point joined a brass band for a rendition of "America the Beautiful."
The idea for the rally began in Los Angeles and quickly spread across the nation, organizer Olga Lexell told the Huffington Post. Part of the idea was to "keep the momentum" that started on the day after Trump's inauguration with the D.C. Women's March. This is what the scene looked in some of the country's biggest cities.
New York City
Los Angeles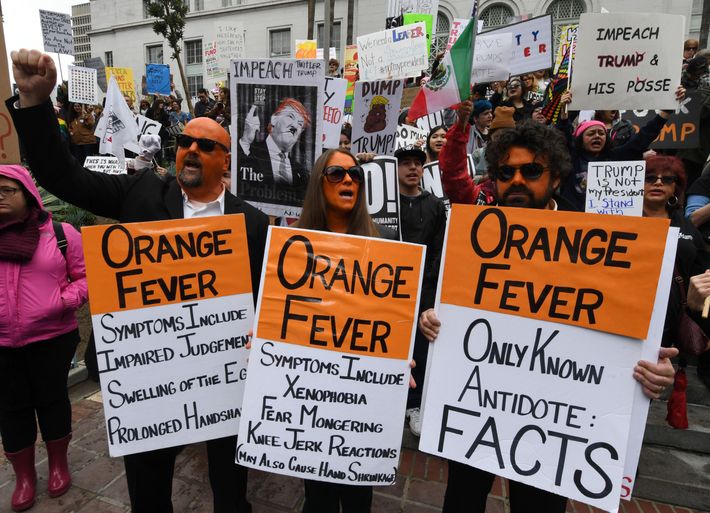 Chicago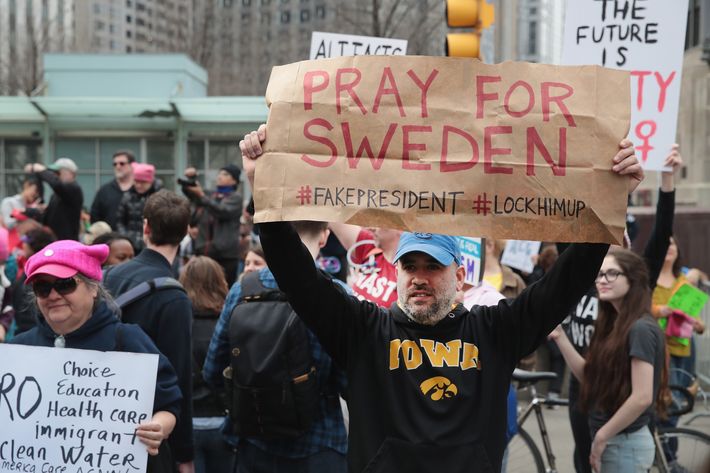 Washington, D.C.