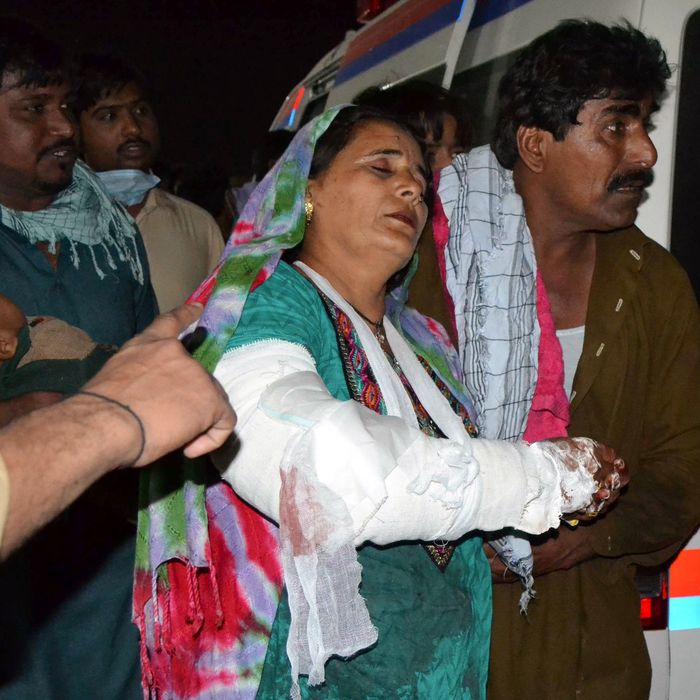 A Pakistani man helps his injured wife at a local hospital in the town of Sehwan in Sindh province, on February 16, 2017, after a bomb blew up in the shrine of 13th-century Muslim Sufi saint Lal Shahbaz Qalandar.
Photo: Yousuf Nagori/AFP/Getty Images
ISIS has taken responsibility for a suicide bombing Thursday in a packed Sufi shrine in southern Pakistan that left at least 72 dead and more than 150 wounded. Hundreds of people were reportedly inside the Lal Shahbaz Qalandar shrine, named for a Sufi Muslim saint, for the Thursday worship services, which is considered the most sacred day of the week for Sufis. Many were performing and watching a ritual dance when the explosion went off. "I saw bodies everywhere. I saw bodies of women and children," a witness, Raja Somro, told the Guardian.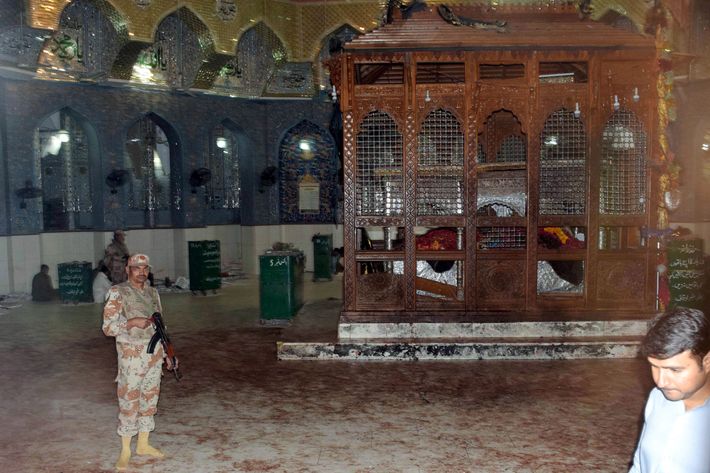 Officials have warned that the death toll is likely to rise. Women and children were among the victims, and a spokesman for Edhi, a medical charity, told Reuters that the attacker appeared to target the "women's wing" of the shrine. The wounded quickly overwhelmed the local hospital, which lacked beds to treat the injured patients and so shuttled them to other hospitals in the region. Ambulances were also in short supply, forcing people to find private cars to get to the hospital, reports NBC News.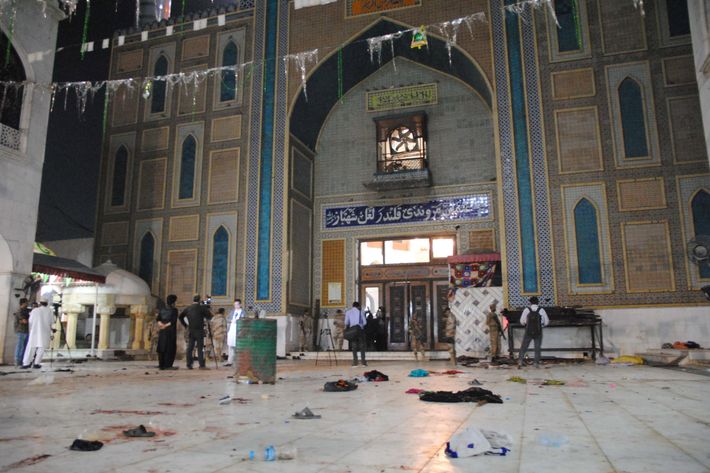 The attack, in Sehwan, northeast of Karachi, is one of Pakistan's deadliest attacks in recent years, and the worst of 2017. ISIS took credit on Amag, its news service, for the blast. The terrorist group has targeted Sufis before, considering their sect of Islam heretical. This shrine bombing also comes after a bloody week in Pakistan, which saw smaller-scale attacks claimed by both ISIS and the Taliban, reports the BBC.
ISIS also said it was behind a horrific bombing at a Baghdad car dealership Thursday, which killed at least 45 people and wounded dozens more, just one in a series of attacks this week as Iraqi forces put pressure on ISIS in Mosul.