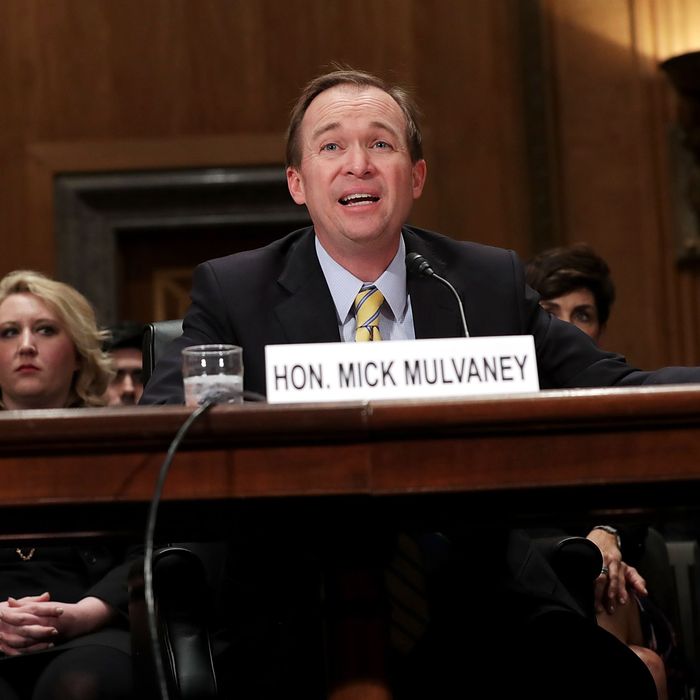 Your new OMB director.
Photo: Chip Somodevilla/Getty Images
With a vote of 51–49, the Senate confirmed South Carolina representative Mick Mulvaney to lead President Trump's Office of Management and Budget. Every Democrat in the Senate voted against Mulvaney and they were joined by Republican senator John McCain.
A co-founder of the House Freedom Caucus, Mulvaney is a hard-core fiscal hawk, who has yet to meet a federal spending cut he does not like. He supports cutting Social Security and Medicare, has repeatedly advocated shutting down the government to defund Planned Parenthood and kill Obamacare, and opposes increased military spending — which is why he lost McCain's vote.
"My decision to oppose this nomination is not about one person. It is not about one cabinet position. This is not personal. This is not political. This is about principle," McCain said in a statement criticizing Mulvaney's attempts to cut defense spending. Mulvaney's position on defense spending is also at odds with Trump's. The president has promised "new planes, new ships, new resources, and new tools for our men and women in uniform."