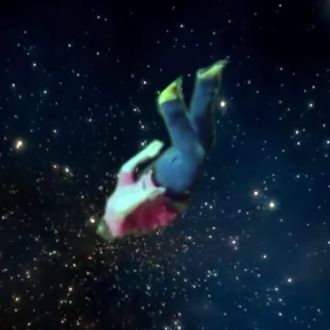 The untimely demise of Vine a month ago has created an unfortunate shortage of short-video memes. Vine's six-second time limit made it easy for even those not adept at video editing to participate in remixes that would have seemed complex five years ago. It's been slow going, but we now finally have our first big post-Vine meme, known as the Shooting Stars meme.
The meme began last month when a Reddit user cut together a video titled "Fat man does amazing dive" and set it to "Shooting Stars," a song by Australian duo Bag Raiders.
From here the template was set. An object falls (doesn't matter how far), and it is then cut out of the video and placed against footage of space, or sea life, or cells traveling through a body. (For reference, this unedited sequence from Doctor Strange is basically a Shooting Stars meme.) And often the videos end with an explosion.
One of the largest Facebook pages posting Shooting Stars videos already has nearly a quarter of a million likes. As for the meme's appeal, Jack Glass, one half of the band, says he has no idea how it started. "I think, for the most part, they're pretty funny. Definitely the first one made me laugh and a couple of the NBA ones, too. But there's no explaining the internet, that's for sure."
"I'd say we feel pretty amused and surprised," he said. "Happy a whole bunch of new people get to hear our music for the first time."
His partner Chris Stracey agreed, adding, "The plus side is having a lot of people who had never heard of us write to us saying they love the song."